Deprecated
: Function create_function() is deprecated in
/home/u590556842/domains/growwithweb.com/public_html/wp-content/plugins/wp-spamshield/wp-spamshield.php
on line
2033
[et_pb_section admin_label="section"][et_pb_row admin_label="row"][et_pb_column type="4_4″][et_pb_post_title admin_label="About Us" title="on" meta="on" author="off" date="off" categories="off" comments="off" featured_image="off" featured_placement="below" parallax_effect="on" parallax_method="on" text_orientation="left" text_color="dark" text_background="off" text_bg_color="rgba(255,255,255,0.9)" module_bg_color="rgba(255,255,255,0)" title_all_caps="off" use_border_color="off" border_color="#ffffff" border_style="solid" /][et_pb_text admin_label="Text" background_layout="light" text_orientation="left" use_border_color="off" border_color="#ffffff" border_style="solid"]
Welcome to Growwithweb.com – A blog that is full packed of actionable content marketing tips to help the marketers.
Why We Started Grow With Web?
Have you become tired of your 9 to 5 job? Do you want to make extra money online? Do you want to take your startup to peaks without investing a lot of money? If your answer to any of the above questions is a yes, then you've come to the right place..
Because…
We and you are both in the same boat.
When you come across a group of friends having fun in front of you, how do you feel? Do you feel jealous? Are you stuck in a job about which you are not passionate… we too are!
If you want to be your own boss, then we welcome you to the gang of curious and crazy digital marketing world.
We must tell you that if you are learning new skills in your job then you should never ditch your job until you've acquired enough knowledge to start your own online business.
If you would like to get more information on Grow with web, then simply get in touch with us.
About the founders
Our aim to start growwithweb.com and curiousblogger.com was to teach people easy and actionable tips to generate leads and improve their website's credibility on the internet.
The motive of these websites is simple… to offer you the maximum advantage from online marketing tools and marketing strategies to help grow your business, so that you can work as well as relax and spend quality time doing activities you love.
If you are also a curious blogger/marketer like us and want to share your thoughts, experiences or tips for making internet marketing more fruitful, then you're always welcome to contribute your valuable comments on our websites.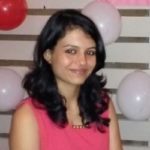 About Shubhanshi
Shubhanshi is an internet marketing analyst and certified digital marketer with more than 6 years of experience.
She is passionate about learning and sharing new methods of generating leads online so as to help the businesses grow.
She can't stop herself from sharing her thoughts and new tips to the world through her blogs. She eats, lives and breathes internet marketing.
Have you also got some tips to share with her or want to interact with her? Then feel free to get in touch on Twitter: @growwithweb or via LinkedIn: linkedin.com/in/shubhanshiaggarwal.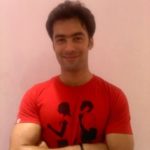 About Umesh
The story of Umesh is a crazy one! Because until his graduation he never got the opportunity to touch a computer machine. Don't believe us? Read below to know the reality…
He passed out of a hindi-medium government college that of course didn't promote computer and english education. All he learnt there was basic studies. He never went close to the modern technological world that we are witnessing today.
When he moved to Delhi, he took admission in Bsc (IT), and completed his graduation with flying colors! It was a dream come true for him! With his hard work & passion, he started learning everything about the diverse sectors of education! And, he fell in love with computers and the world of Internet!
He fortunately got the opportunity to work as an SEO specialist, and without blinking an eye he took it! He was responsible for managing the social media profiles and working on link building. The work was fresh yet difficult for him but with the right guidance of his friends, colleagues & employer, he succeeded in breaking the obstacles that came in his way!
Today, he is a curious guy who keeps looking for new ways to do things, whether it is building links for the websites, writing blog posts or using new internet marketing strategies.
He uses the platform of social media to make friends and learn new skills. You can catch him here:
Twitter – @iamumeshsingh
Linkedin – in.linkedin.com/in/umeshkumarsingh
How we met?
Incidentally, we both interviewed for the same job, on the same day, and both got selected to form an SEO team in the organisation. Since then, we both have supported each other to learn new skills, be it digital marketing skills, certification in Google Analytics & Adwords or Hubspot Inbound certification.
Professionally, we complete each other and strengthen each other's work!
Our endless conversations about reaching on the top of digital marketing knew no bounds! Finally, we decided to take the fate in our own hands, and start our own websites!
This is just our first step towards our goals! Stay in touch for more actionable tips & strategies to kiss the sky!
[/et_pb_text][/et_pb_column][/et_pb_row][/et_pb_section]