Targeting the wrong keyword is like shooting an arrow in the dark.
In fact:
80% of online businesses fail just because of wrong keyword selection or no keywords at all.
This is why keyword research is important for the success of any online business.
A study found, 82.6% of internet users start their searches with keywords in the search engines to find the product or services they need.
What is the keyword?
Keywords are the words or phrases that people enter into the search engine to find the solutions of the problem they have.
Keyword research is the initial step of a comprehensive SEO strategy. Furthermore, it is also a foundation of the search engine optimization process.
You might don't know, but 75% of users never scroll past the first page of search results, that means you have to be in the top 10 results of the search engine to get traffic to your website.
However, getting on the top in SERP depends on various other factors such as off-page and on-page SEO, etc.
But…keyword research is the major one and you must know how to find the right keywords that your targeted audience searches.
…and most importantly you must have the right keyword research tools to find those keywords.
Keep that in mind, I've compiled some of the best free keyword research tools that will help you do keyword research like a pro in few minutes. Here we go:
Best Free Keyword Research Tools 2017
#1. Google Adwords Keyword Planner Tool: No list of free keyword research tools will be ever complete without Google Adwords Keyword Planner.
Actually, it is one the most popular free keyword research and analysis tools available on the internet. Even influencers like Brian Dean and Neil Patel love it and recommends this tool for keyword research.
Although, Google created this tool for the Adwords users to find them profitable keywords that help them in search engine marketing. But, it won't hurt if you use those keywords for your content strategy.
Let me tell you how to use Google Adwords Keyword Planner right to grab the first-page ranking in Google.
Before we start using Adwords keywords planner you must have a Google account, if you don't have, create one.
Visit https://adwords.google.com/ko/KeywordPlanner/ and sign-in with your Google account.
Click on the first link i.e. 'search for new keywords using a phrase, website or category'.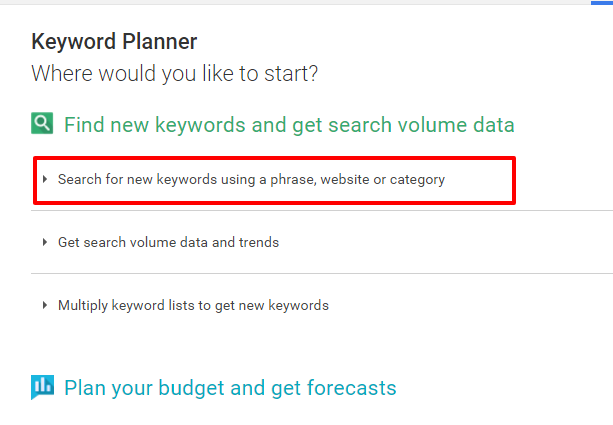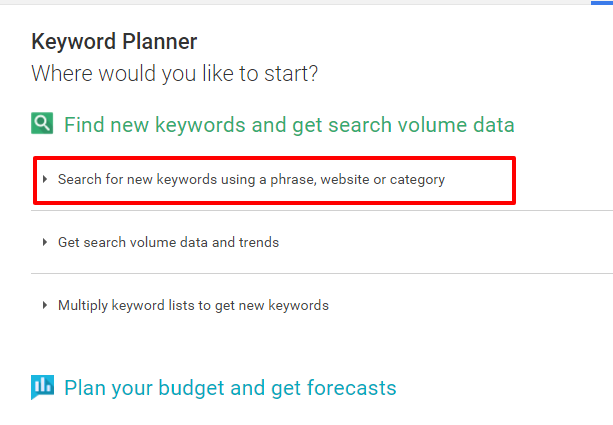 Insert your product or service, select the location you want to target and select the appropriate category of your business.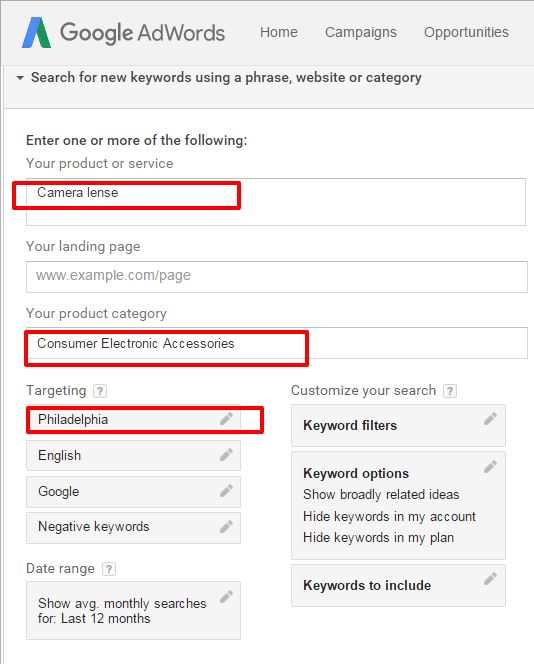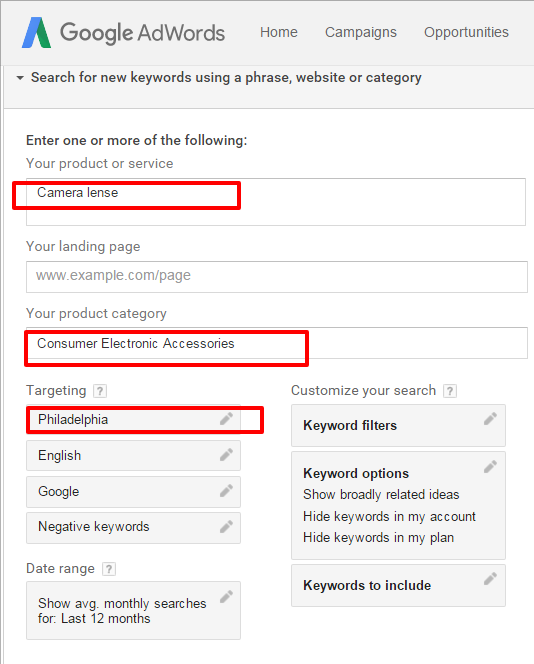 I prefer enabling the closely related ideas from the keyword options.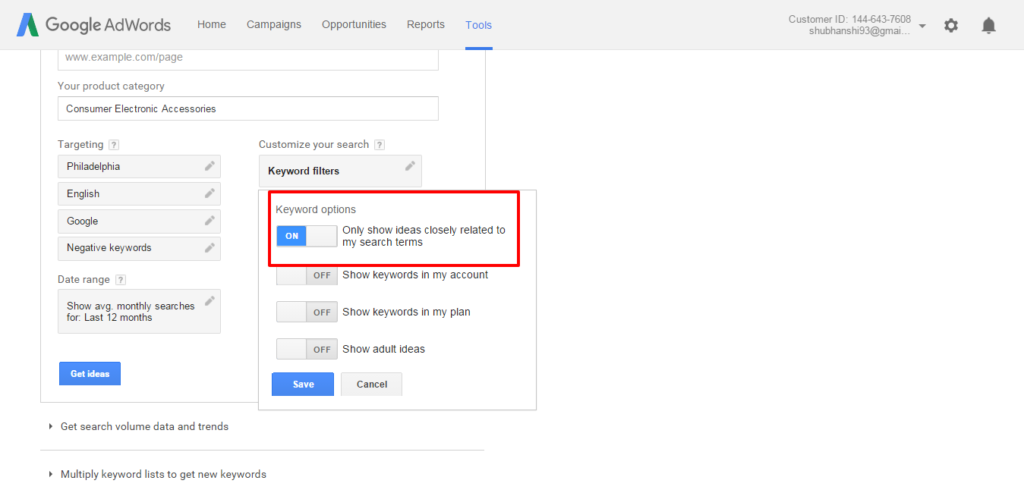 Hit 'Get Ideas' button and you will get the list of keywords along with the average monthly searches and competition.
Choose the relevant keywords with lower competition and high monthly searches.
Pro Tip: You may also use the Keyword Planner to STEAL keywords of your competitors. Just insert the landing page of your competitor in the landing page section and hit get ideas button – it will fetch you all the keywords your competitors are targeting.
#2. Keywordtool.io: It is my favorite tool to find the long tail keywords and the best alternative to Google Adwords Keyword Planner Tool. It gives you the keyword suggestions based on Google Autocomplete.
According to Google, Autocomplete predictions are automatically generated by an algorithm without any human involvement based on a number of objective factors, including how often past users have searched for a term.
Keywordtool.io helps you in getting the best long-tail keywords ideas based on 193 Google domains and 83 languages.
Isn't it impressive? Yes, it is.
This is the reason, even PROS love this tool.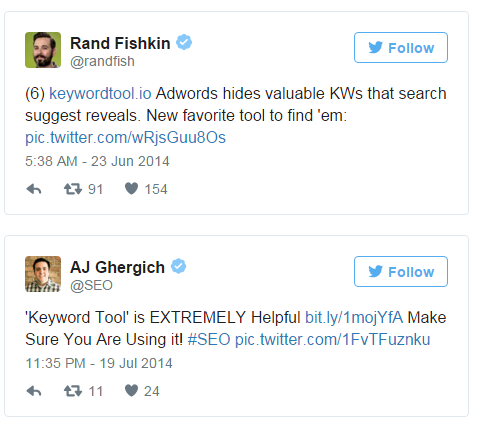 The tool also provides you keyword ideas based on Bing, Youtube and App Store.
Let's discuss how to use keywordtool.io for the best results.
Go to the keywordtool.io and insert the seed keyword then select the Google by location you are targeting and hit the search icon button.

It will show you list of long tail keywords based on the main topic.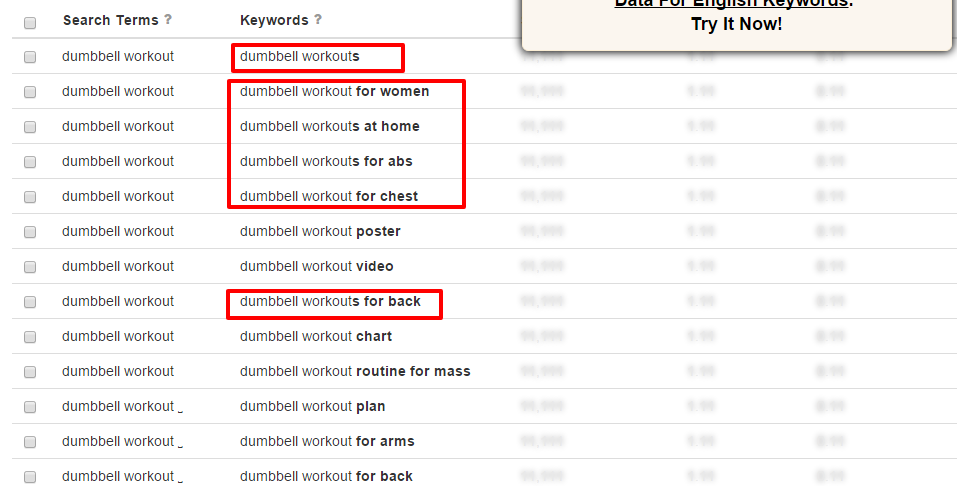 Select the keywords which you want to use from the checkbox.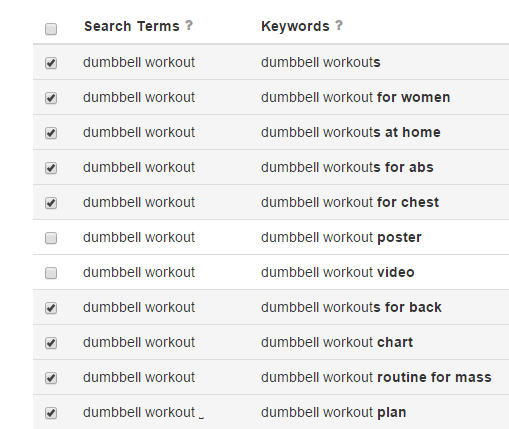 Copy the selected keywords from the list by the copy button on the lower right corner and the keywords will get copied to your clipboard and, paste them in the excel, notepad or wherever you want.
Pro Tip: The tool also suggests the questions that people usually ask from the search engines. You may also use them in your content or make those questions as the title of your next blog post. Go to the questions tab and select the questions related to your keywords.
#3. Ubersuggest: Ubersuggest was founded by the Italian SEO "Alessandro Martin". The free keyword suggestion tool helps you find the right long-tail keyword ideas.
This tool suggests the keyword ideas based on the numerous variations including web, search, recipes etc. and the language of your audience.
It provides you the long-tail keyword suggestions by adding a letter or a digit to your base keyword. Let's have a look on how does ubersuggest work:
Head over to the Ubersuggest type your base keyword in the query box then select the language and vertical from the drop down and hit suggest button.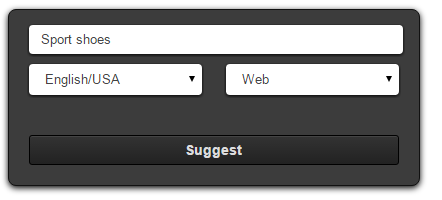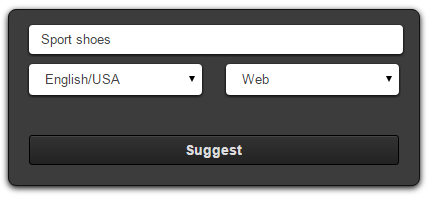 It will show a list of keywords based upon your query.
Pick the keywords you like from the  icon.
Your selected keywords will get collected on the sidebar, hit the 'Get Button' and copy the keywords.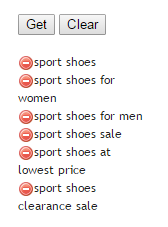 Wait!
Why did you stop scrolling?
We aren't finished yet.
I've got some more cool FREE keyword research tools in my basket that work same as above and even better than them.
Let's see them too.
#4. Soovle.com
No one would dare to miss Soovle.com when talking about the best long-tail keyword ideas tools.
Soovle presents the keyword suggestions based on Google, Wikipedia, Amazon, Yahoo, Youtube, Answer.com, and Bing.
It is an easy-to-use tool to get the best long tail keyword ideas. Let's see the step-by-step guide to use soovle.com.
Type your basic keyword in the search box. Like I did for one of my keywords 'SLR camera'.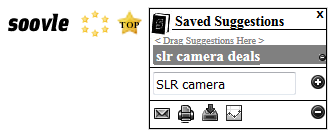 Drag the keywords you want to save towards the book icon on the upper left corner of your screen.

List of the keywords you save will get generated. You can pick the list anytime you want by clicking on the book icon.
You may send the complete list direct to your inbox or take print or download it or see the Google trends of the saved list by the following icons.

Pro Tip: You can also use Soovle.com to find out the top keywords on the internet by hitting the

icon on the top left corner of the screen.
#5. Google Search Related To
Google is getting smarter day-by-day. Sometimes I feel Google reads my mind. It automatically detects the context of my query and shows me the results accordingly.
Additionally, it even shows the related keywords that people search for.
I use those suggested terms as LSI (Latent Semantic Indexing) keywords in my content to avoid keyword stuffing.
It's very easy to find LSI keyword ideas from Google Autosuggestion. All you need to follow three simple steps like this:
Search your main keyword in Google.com
Go the bottom of the search results and you'll see "Searches related to."
Note down those phrases and use them as your keywords.
#6. Forums and Discussions
A good keyword research best practice is when you get inside of your prospect's mind and know what words and phrases they are using to find your product and services.
…and to do that nothing could be better than forums.
Forums are the places where people speak out their mind and discuss the problems that they are facing.
In other words, forums are gold mines to find the untapped keyword ideas. Let me show you how to get the best keywords from the forums websites:
Find out few popular forums in your niche.
Type "Keyword" + "Forum" or Keyword + Discussion
I searched for "Women Fashion" + "Forum".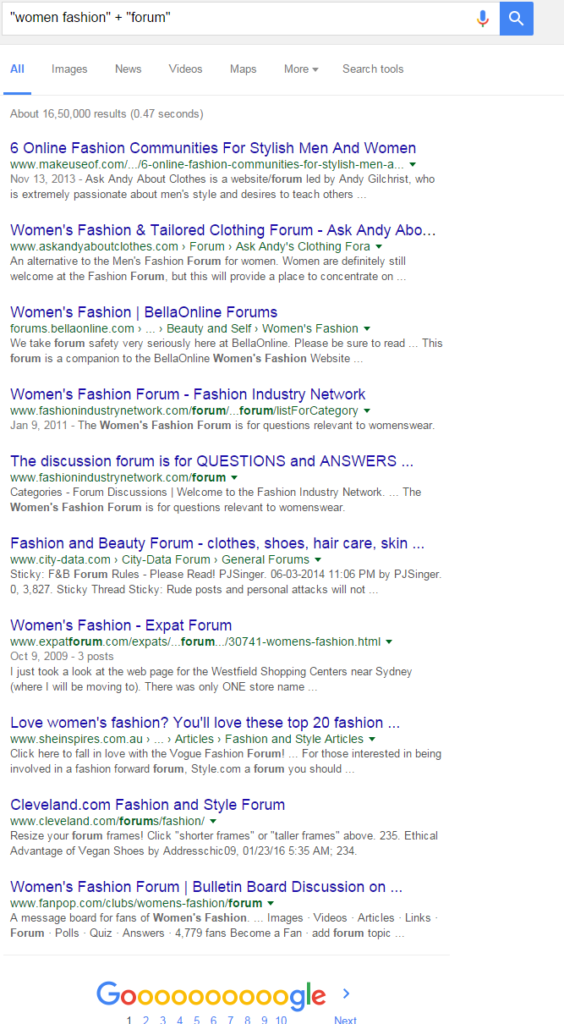 I opened bellaonline.com from the search results.

See here I found some untapped keyword ideas that most people are showing their interest to talk about. That means if I use these phrases in my content I might hit that targeted audience that my competitor might be missing.
#7. Google Trends:
There is no benefit of using the keywords that no one has interest now.
The question is, how would you know that?
Google Trends.
Yes, this is the best tool to know how keywords perform over time.
Google trends give you insights about the keywords you are using to know if people still have their interest in those keywords or not.
Here is how to use Google Trends as a keyword suggestion tool:
Open Google Trends.
Type the keyword related to your niche in the 'explore topic' box and then select the targeted country.
The tool will show you a graph representing the interest of the people over time.
By following the above three steps you could know the potential of the keywords before creating any types of content.
Scroll down towards 'related searches' section and choose the relevant keywords from the list. These keywords are the terms which are related to your services and people also use them while searching on Google.
#8. Google's Search Console:
I know what are you thinking? Google's Search Console is not a keyword research tool.
I agree. I'm not denying it.
But you might don't know that it is a hidden treasure of good keyword ideas.
Let me tell you how you can pick some good keywords from this tool within few seconds:
Sign-in to Google Search Console
Open the dashboard of the web property for which you want to do keyword research.
Go to the 'Search Analytics' section of under 'Search Analytics' section.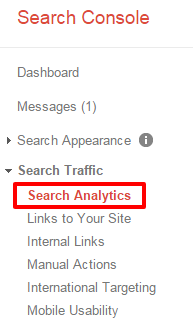 Pick-up the best suitable keywords for you. Like I did in the following:

Now, what would you say?
Isn't the tool is a genius? Yes, it is.
#9. Quora.com
Quora.com is a popular platform where people share their real life problems and look for the solutions.
As an expert, it's your job to provide them the solution consider their problems as your keywords and create content around that.
How it's going to help you?
Because they'll also look for the answer on Google.com.
#10. Google's Suggestions
Google suggest is also known as Google Autocomplete. Google always suggests keywords based on user's search behavior. For example, if I search for best coffee it automatically suggests some relevant keywords like best coffee in the world, best coffee, best coffee maker, best coffee in India.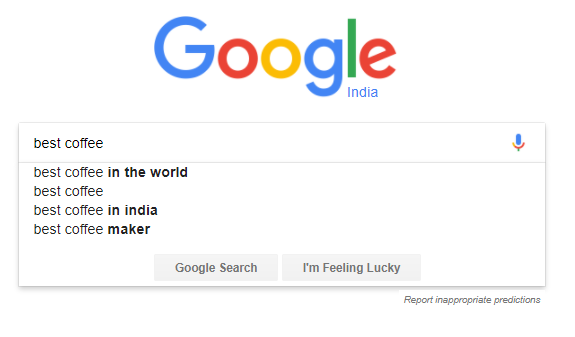 These are the LSI keywords which people usually search on Google. You may use them in your content because people are already looking for them.
Google Suggest is one of the best ways to find LSI keywords.
#11. Ferzy – Keyword Difficulty Checker
Ferzy is a new and not so popular keyword research tool – but it's really useful. And the reason is, it shows numerous good quality keywords with difficulty score.
Difficulty score basically is a metric that shows how difficult your keyword is to rank on the search engines compared to your competition.
You may see top ten results from the Google along with the domain age. It is one of the best keyword research tools I've ever seen. However, with a free plan it allows only 10 searches in 24 hours but that is enough.
Let's discuss how to use Ferzy Keyword Difficulty tool for free step-by-step:
Open Ferzy Keyword Difficulty tool in your browser by entering https://ferzy.com.
Enter the basic keyword in the tool and hit analyze button.
Select the location and language from the settings icon as shown below.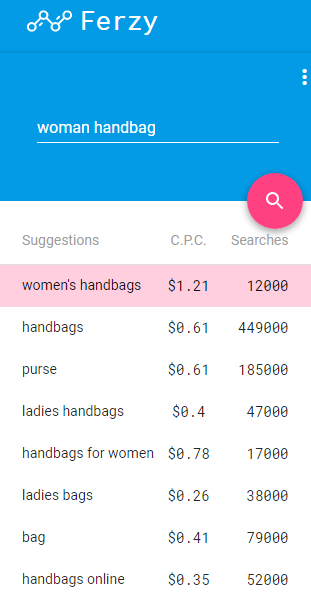 It will show up the complete details about that particular keyword which you entered along with the more related keywords which people search for.
The best part of this tool is, it shows almost everything which we require to analyze any keyword including keyword difficulty along with CPC, average monthly searches.
It also shows the top ten results of Google for that keyword which include DA, PA, Domain Age and the average number of visits each result gets in a month. Isn't it amazing? Look at the below screenshot for the glimpse of this tool.

#12. Amazon
Amazon is the biggest online marketplace having more than 398,040,250 products. In fact, 40% online shoppers start their product hunt by Amazon instead of a search engine.
It's not just an e-commerce portal but also a search engine that gives you amazing untapped keyword ideas especially if you're running an e-commerce website.
Let me show you how you can find some awesome keywords from Amazon step-by-step:
Open Amazon.com and type the product/service you offer in the search box.
It will show up some suggestions. These suggestions are your keywords.
It is one of the easiest and hidden tactic to find best SEO keywords.
#13. Yoast Keyword Suggestion Tool
One of the biggest SEO mistakes, I see people do while creating content is – not targeting the long tail keywords.
Here is the good news:
Yoast has developed a tool name "Yoast Google Suggest Expander" that can help you to avoid it. Using this amazing tool you can have many unique long tail keywords with just one click.
Let's look at the steps to use it:

Enter your seed keyword and hit the submit button.
Export the list in a .csv format
It will show you a list of various long tail keywords. Click on any keyword from the list to see more long tail keywords related to that particular one.
#14. LSI Graph
It is the best tool to find LSI keywords. LSI stands for latent semantic Indexing.
It is an indexing system used by most of the search engines to show the related keywords based on the user's search behavior.
I recommend this tool to find the most proficient long tail keywords.
If you are not sprinkling LSI keywords along with your main keyword then you are missing opportunities to get higher ranking on Google and other search engines.
LSI keywords are the key to get higher ranking engines. Using this amazing tool is uncomplicated.
Following are the steps by which you can learn how to use lsigraph.com
Open www.lsigraph.com
Enter your keyword and captcha then hit 'Generate' button.
You are done. In the screenshot below, you may get a glimpse of how easily I got so many keywords ideas within seconds.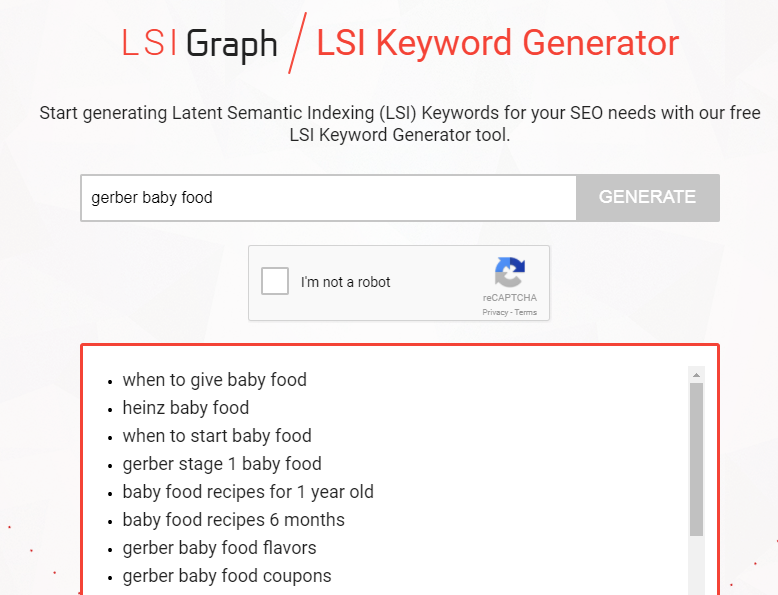 If you want to learn how to use LSI keywords then you may download their complete guide by entering your name and email ID on their website.
#15. Keyword Shitter:
Keyword Shitter is also a handy tool when it comes to finding unique long tail keywords ideas.
If you want to find a long tail keyword including or excluding a particular word then it is a useful keyword finder tool for you.
Let me show you how to use this awesome tool with an example,
I searched for 'DIY greeting card' and it started shitting some long tail keywords. I paused it by hitting stop the job button when I felt that I got enough keywords. You may find the suggested keywords below.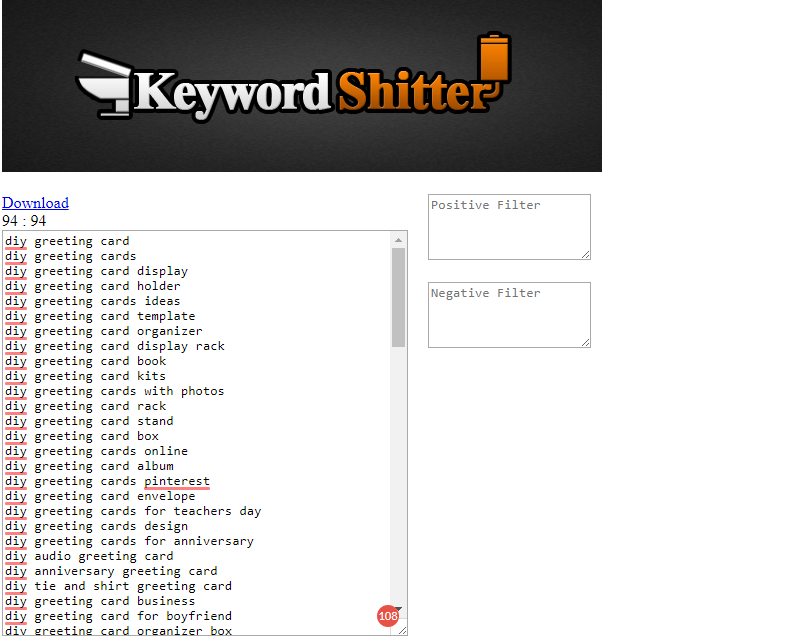 Now, I thought I don't need occasional keywords with organizer word in them. So, I added 'organizer' word in the negative filter box.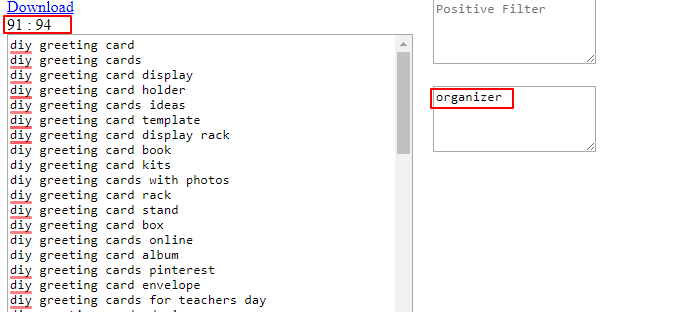 It filtered 91 out of 94 keywords.
Now, I want to filter the keywords for a different occasion or different people, so I filtered out those which are having 'for' word.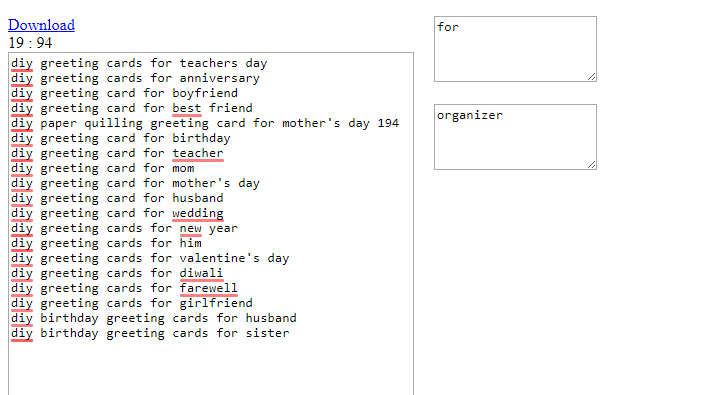 You can also follow the same steps for finding a list of your desired keywords. Once you get the final list, hit the download button, all keywords will get downloaded in a text file.
I hope you find the above-mentioned tools valuable. Let me know, which is your favorite tool for keyword research.
The list will continue to increase as I find more tools I will keep sharing them with you.
If you know some more tools which are good to use for keyword research mention them in the comments section me and fellow readers would be happy to know them.
Thanks for reading. Stay tuned for more tools!