We have witnessed several changes in the SEO world in the last few years.
Most of the SEO tactics that was working in 2010 are less effective or not working anymore. When I think that I have learnt everything about search engine optimization, some changes happen, and I come to know that my existing tactics won't work in future.
If you want to boost your search engine ranking then you should stop common SEO mistakes.
Many so called SEO experts and digital marketing experts are still making dangerous SEO mistakes. Those mistakes are costing them a lot of their time, effort, money and their website ranking.
As humans, the purpose of our life is to serve and appreciate the will to help others. Here, I have listed Eleven dumb search engine optimization mistakes that you should avoid.  
#1. Un-Optimized Title Tags
Since the first impression is the last impression, don't spoil your first impression by leaving your title tag un-optimized.
The title tag is the written text that tells the both users and the search engines what the particular page is about.
Your title tag is an important SEO factor. You need to place your main keyword in the title.
Let me tell you how to write a title tag that users and search engines love.
Make sure you use your main keyword at the beginning of the title. It is not mandatory to start your title with the keyword, but if you can, do it.
Here is an example of a title tag.
<title>your main keyword + location | company name</title>
Do you know what are the best practices to write a title tag?
Since, Google updated its algorithm to write a title tag in 2014, make sure that you write your webpage's title that doesn't get truncated. Google shows maximum 512 pixels of characters in the title tag.
There are many online tools to check the width of your title, but SEO Mofo and Yoast are my favorite.
#2. Duplicate Content
Duplicate content is the piece of information that appears in the same format on different URLs.
Did you know that in 2014, Ebay lost its 80% organic traffic because of duplicate content and doorway pages?
Google slaps many sites with its Panda updates.
What is panda update?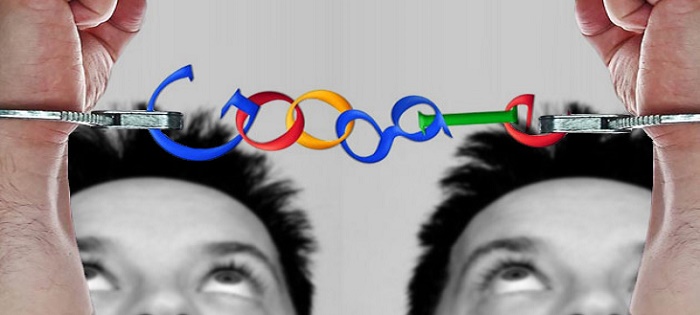 Panda is a ranking algorithm of Google that was released on 21st February 2011. This update brought high-quality content at the top of search and pushed the websites in lower results that were having the thin and low-quality content.
Duplicate content can harm your website and its ranking in various ways. Following are few example of the same:
It can harm your site's ranking.

The search engine will get confuse which website should get rank for a search query.

Chances will be higher to get slapped by Google Panda update.

If a person will search for a query and find two URLs with the same content, he may get confused which one is right.
All the above can be the cause of lower ranking of your site and loss in traffic.
One of the best ways to deal with duplicate content is to implement 301 redirection of the low-quality page to desired web page.
#3. 404 Pages
How do you feel when you have an address and when you get that place you find nothing. You got disappointed, right?
Same happens with your users when they come to your site and finds a 404 page, they get disappointed too.
What is a 404 page?
404 page is a standard response code in HTTP; that informs to the users that they have clicked on a broken link that is not available.
How you might see the 404 error:
404 Error

404 Not Found

The page you are looking does not exist

The requested URL not found on this server

HTTP 404

404 Oops! you encountered an error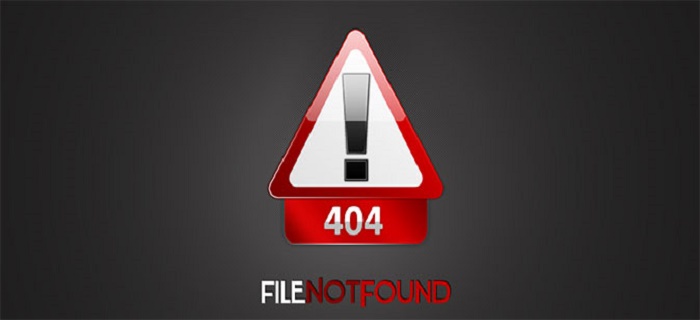 Now let's see what could be the cause of 404 pages and how to resolve it:
The requested page has been renamed/moved on other location/deleted

The request file does not exist

Mistyping an URL

External link that has been dead

Product sold out (in the case of an e-commerce website, I have seen when the product get sold out, webmasters usually deletes the page from their server. But it is the advised to redirect the products page to the catalog page, or create a custom 404)

The requested page is temporarily unavailable due to maintenance, updating or any other unknown reason
Above, mentioned are the common reasons for the 404 pages.
It is a time-consuming process to check broken or dead links manually, especially when the site has multiple pages.
Luckily, there are several softwares available, those can make your work easier even when you don't have much technical knowledge.
Some of them are following:
Now it's time to know how to fix the 404 page:
Check for the URL. Sometimes users mistype the URL that opens a 404 page

Permanently redirect 404 page to somewhere else with 301 redirection

Restore deleted pages

Create a custom

404 page

so that if someone see a dead link, he may opt to visit another link to your site

Contact the hosting provider, (If tips mentioned above are not working then contact with your hosting provider for more information. Because, sometimes it can be a server problem
#4. Optimizing for Highly Competitive Keywords Only
This is one of the most common mistakes that many newbie and some SEO experts do while they optimize a site.
"It is better to take many small steps in the right direction than to make a great leap forward only to stumble backward."
The above phrase is also true for digital marketing, when you optimize your site, you shouldn't try to optimize it with highly competitive keywords.
Ranking on high competitive keywords are not an easy task because there are a very tough competition on those topics.
For example – real estate, loan, insurance, tour and travel, law, etc.
Many people try to rank for these kinds of keywords and waste their time and efforts.
So, now what will you do if your site's niche is one of them?
Here comes the long tail keywords in the play.
Long tail keywords are those two or three keyword phrases that are very specific to those products or services whatever you are selling.
Brian Dean has described long tail keyword in detail. You can read it here.
There are several advantages of using long tail keywords because if you are selling something, the main keyword won't help you.
Suppose you are selling sports shoes then you should target sports shoes or shoes with its brand name rather than the simple shoe because if you target only main keyword, you will unwillingly compete with other types of shoes like school shoe, formal shoe, etc.
That why you shouldn't use the high competitive keyword instead of them use the long tail keyword.
#5. Unstructured URL
You might have seen many webpage's URL does not have the keyword in its URL.
A web page URL should be simple and easy to understand as possible.
Organise your content in a manner so URLs built in a way that a person can easily understand rather than the logical numbers.
For example, you are looking for information about on page SEO, URL http://backlinko.com/on-page-seo will help you to know, whether you should click that link.
A URL like http://ABC.com/537459345739!2333 will be less appealing to the user.
When you are creating URLs for your web page make sure use (-) instead of (_).
Don't overuse other parameters or make your URL complex because it will prevent crawler to crawl your web page.
These are the following disadvantage of unstructured URL.
Dynamic URL does not contain right keyword

There could be chances to create duplicate content

They are less user-friendly that could because of the low click-through rate

They are long and not easy to remember
Now you know that a single URL problem can hurt your ranking, so it's better to avoid this.
There are some suggestions to write proper URL for your website.
Make sure your website contains your primary keyword itself

Make is short, it will be easy to remember

Don't do keyword stuffing in it
#6. Copied Content
"Be original everybody else is already taken."
Yes, it also apply to you when you create content for you website.
Do you remember your school days when a student copied from another student?
It was considered as an offence, and that student got punishment for it.
Copying content from another site is the shame and better avoid it.
Google hates copied content and punishes those sites.
Google Panda Update loves to kick those sites very hard who has duplicate content from another site, that site go so far from ranking.
Don't expect your site will rank in Google with copied content from other sites.
If you want to rank high in search engine better to come up with your original and fresh content that your audience love.
Now, how would you know that, if a site has original or duplicate content.
There is a free tool to check duplicate content from the website.
You can easily check any website if it has original content or duplicate content.
#7. Low-Quality Links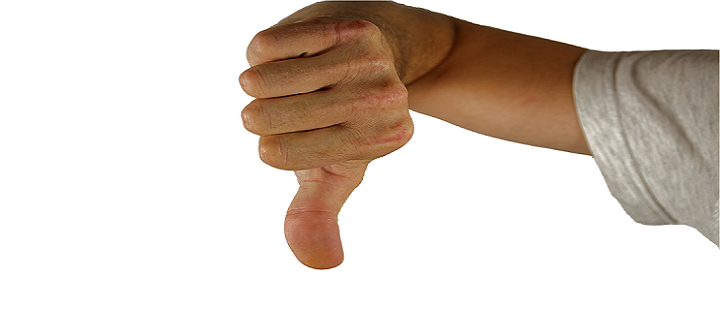 Do you think that someone will purchase wedding ring from a dental website?
I am sure no one will do that. Right?
That's why never try to get the link from a website that has no relation to your business because if you are doing so, you are killing your site's ranking.
I am sure you will be aware of Google Penguin update.
Google Penguin hits those sites who are busy in getting links from low quality and unrelated sites.
Whenever you try to build backlinks for your website make sure they are related to your niche.
A delicious food recipe will have good chance to get links from a cooking classes or anyone who loves to write about food niche.
But if you will try to get the link for your food recipe from a real estate website, it won't be easy to get links from that site.
Although, getting links from quality sites are harder than getting links from low-quality directories.
Don't fall for quantity, better go for quality.
A single link from an authoritative site is better than one hundred low-quality backlinks.
The quality link will be more likely to boost your ranking as well as it will keep your site safe from google penalty.
#8. Duplicate Title and Meta Descriptions
I wonder when I see most websites have the only company name or page's name in their meta title. You know it is a mistake that can cost you lower ranking as well as CTR.
Every page should have a unique page title and meta description not only for search engines but users also.
Because when your post get shared on social media, no one will read or click if it has not a descriptive and unique title.
So if you are checking out a beautician's website they should have "Beauty and Makeup Expert -Beauty Services."
And for other pages title should be like these:
"Stylish Haircut and Rebonding – Beauty Services"
"Makeup and Facial Massage – Beauty Services"
"Spa and Complete Body Polishing – Beauty Services"
As you can see, that every page has the company name as well as their main keyword.
Meta description is another important part that you should focus on.
You get 155-160 characters to describe your business in a way that impact your visitors' mind and force them to visit your web page.
Every page of your website should have a unique description that help your audience to understand what your page is about.  
Let's see, how would be the homepage of beauty services.
Homepage – Looking for a makeup expert that provide professional makeup and beauty services. Call us today.
Stylish Haircut and Rebonding – Need a stylish haircut and rebonding at the affordable price? Call us today.
#9. Avoiding Anchor Text
Have you seen click here for more information or to know more click here?
It can increase your click through rate, but it is a waste if you think as an SEO purpose.
Because you are not using anchor text to link that is an important SEO factor.
For example, if you write a blog post and want to link your VPN page that allows to watch F1 racing, make an anchor text "Stream Formula 1 VPN or VPN for Watching F1″ or something similar like that.
You must add a call to action in your blog post that should be something like "click here to learn more about latest haircut and hairstyles".
#10. Repeating Same Anchor Text
Using anchor text is good but don't overuse the same keyword multiple time because it looks awkward. You can not fool your visitors by using same anchor text even if does not fit in that content.
For example, if you want to hyperlink your homepage in your content then don't link it with the same keyword again and again.
Anchor text should not be repeated more than 50% of the time.
#11. Avoiding Analytics
SEO is not only about traffic but also about conversions.
Visitors are coming to your site but do you know what are they doing there? Here comes role of an analytics tool.
Google Analytics is a free tool that comes with lots of awesome features.
Google Analytics helps you in many ways.
It shows which page is getting more traffic and which one not.
You can identify if the visitors are real or a bot.
It help you to identify your website design weakness that you need to improve.
If you are still not using analytics to track your website, then you are making a big mistake.
Conclusion
We all do make mistakes, but it's good to avoid those mistakes before it harms badly.
As a webmaster you work very hard to rank your website higher in search results and earn money from that site.
But if you are still making silly SEO mistakes that we have discussed in this post then it will be hard for you to get the results that you are expecting.
Avoiding these SEO mistakes is a great start
I would like to know which SEO mistakes you were making before to read this post?