Social media optimization could be an awesome way to generate leads.
Over 3 million peoples of world population use internet and nearly 2.1 billion users have active social media accounts.
93% marketers use social media for business and successfully grow their business. But you won't succeed until you know how to use it in a right way.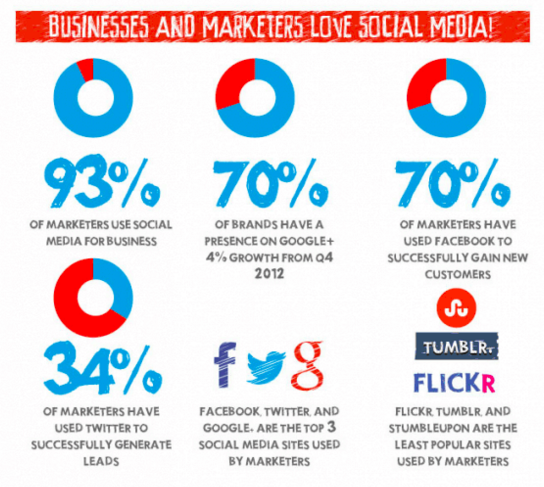 Have you ever thought you can use social media to convert your followers and fans into your paying customers?
Social media has a 100% higher lead-to-close rate than outbound methods.
Don't know how to do it?
Don't worry this post will show you the smart ways how to turn your followers into your loyal customers.
Choose The Right Social Media Platform
This is the first step of social media marketing. Before doing anything, first determine that which social media site would be good for your business.
You will not be successful with social media until you know where your prospects spend their time or search for your products.
First of all, you have to find where are they?
Facebook is one of the best places for B2C sales.
But recent changes in the Facebook algorithm, your business won't get much attention without paid advertisement.
Advertisement on Facebook is cheaper than Google, so you should go with it.
Linkedin is a suitable platform for the B2B products or services. Linkedin is more professional site than Facebook and Twitter.
It is possible to connect with big organizations and reputed professionals that might be interested in your products or services.
33% marketers of the world are using Linkedin, it is the gold mine for professional industry networking.
Twitter, you can use it for both types of business and services.
If you have a  business, that is especially for women, then Pinterest should be on your top list.
Females are more active on Pinterest than Facebook and Twitter.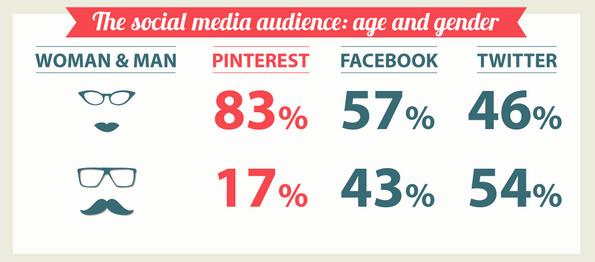 You should not limit yourself to these four social media sites. You also can use Snapchat, Google Plus, and Instagram.
If you looking for B2C branding, then Instagram is a good option for you.
Instagram has become favorite channels of brands, 85% of big brands are using it for their promotion.
Social Media Examiner found in its study; 60% B2C marketers are more likely to use Instagram to increase their activities than 40% B2B marketers.
Create Buyer Personas
Creating buyer persona is the best way to know about your prospective clients, how do they make a decision to purchase the products or services that you provide.
A detailed buyer persona will help you to decide where to invest your time, effort and your money.
All right, persona building is important to my business. But how would I develop buyer persona?
How to Create Personas for Marketing
You can make it through research, surveys and interviews with your prospects. That include your existing clients, prospects and the other people who might be interested in your business.
Here are some tips which will help you collect database that you will need while building persona.
Dig deep in your existing contact databases to expose the trends how prospects or customers find your products or services.

Search on the social media sites and see what information they have put there.

Ask your friends how would they decide to purchase a product that you sell?

Try to find out there challenges that they are facing.
See below how a persona looks: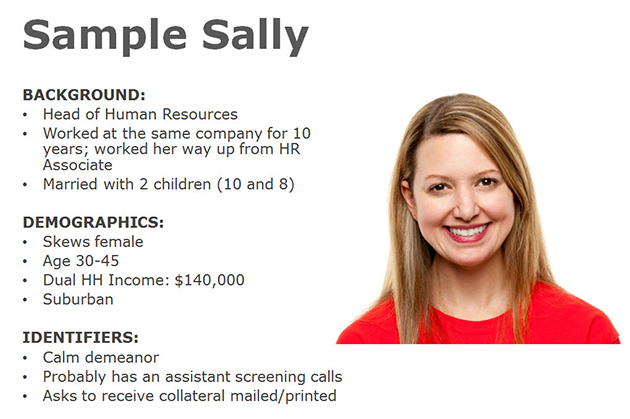 After developing user persona, you will be capable of attracting more valuable leads, visitors, and customers for your business.
Join A Community
Done with Buyer personas? Now, time to find the right people.
But first you have to create a personal account for the sites which you decided to use.
Your social media profile is the mirror of your personality, it shows a lot about you, your job and interest.
It should be real because when you outreach a new contact or prospect, the first thing they will do is investigate your profile.
Your profile should be effective and complete.
These are the general rules for creating a perfect social media profile.
Bio or Description – Bio is a vital part of the profile. It shows basic information about yourself, your company's website and email.
Image – Always use a simple image for your profile picture. Make sure you use the same image in your all social media sites' profile image.
It will help people to connect with and trust you. If someone is following you on Twitter might be searching for your on Linkedin, using the same profile picture.
Using same profile picture will enhance the possibility of them finding the right account, and following you.
Extra Activity – Your social media profile should be regularly updated. It should contain the latest information with accurate and fresh content.
Same goes with changing your cover photos that makes your profile more interesting.
When you were done with setting up your profile with the right information. It's time to connect with other users.
Search for the beloved community in your niche. Join a community that is open and regularly updated.
There are some rules that you should keep in mind:
Always don't talk about your products or services.

Don't bother people with same content again and again.

Share other interesting information as well.

Don't directly call people to buy your products

Do not abuse or fight with individuals in the community.
Introduce yourself to the community that you are a loyal, trustworthy and responsible person or company.
Connect With Audience
Connect with friends, followers and other people who have similar interest like you have.
How would you find people who are talking about your products or services?
Hunt for your business keyword on every social networking site or you can use this tool to find the people who are discussing your company or services.
When you find the right people, then comment on their blog posts, retweet and share on your social media friends.
Search those people's social media profile and follow them and you can ask them to follow you back.
Don't instantly shooting your offers, emails after connecting with people.
First go through their profile carefully and understand them. What they like and what is their need?
The moment you understand their requirements then you are ready to talk to them directly, but do it privately.
A pre-scheduled call would be better but if you could not do that make sure you have sent a private message or email to them.
These are the rules of writing an inquiry mail.
Subject lines – Subject line impact a lot. 64% people state that they open an email after see the subject line. It is a vital part of your pitch.
Make sure it be within 6-10 words. The subject message within ten characters had open rate up to 58%.
Keep it, Simple and Short – 85% of people want to see a detailed message in 200 words. Don't make it tedious.
Introduce yourself, show your pitch and move on. 200 words, that's all you got to make an impact.
No Grammar Mistake – It is a serious matter, and it should not occur in your pitch. A study found that 9 out of 10 people will delete a pitch if they find a grammar mistake.
Be careful and check the message twice before sending.
Show yourself as a friend and caring person that has a solution to a particular problem rather than a bossy sales associate.
Build Strong Relationship – This is the most important for a sales person to develop a healthy relationship more than generating leads.
Because a positive correlation produce more lead than you imagine. 65% of company generate its business from the existing customers.
How to build a healthy relationship?
The relationship does not get strong without care and loyalty. If you want to establish a productive relationship, you have to follow and maintain them.
Here are some key points that will help you to build positive relationship:
Engage with the people – Engagement with the people sounds simple, but it is not. If you want to have a great relationship you have to maintain it.
People quickly forget you, if you will not call them for a month. So, it is better to call them often, or send a mail, and messages. It will keep your relationship alive.
Build Trust –  Trust takes years to build, seconds to break and forever to repair.
Don't use people for your benefit, and never let them think that you would do so. Honesty is the key to building trust.
Do the right thing and be trustworthy, and you will see an amazing effect in your relationship.
Networks –  Networking is crucial to build an effective relationship. There are several ways you can use it. For example emails, social networking sites and groups.
Talk about others also – People will start getting annoyed, if you will only talk about yourself. Smart people know how to build a dynamic relationship is to show interest in other persons.
Carefully listen what people want to say and respond them. Ask a questions about their job, family and hobbies.
Work Hard – A person gets respect who work hard in a smart way. If someone ask you something, try to deliver more than they expect.
Help them before they ask for it. It will make a soft corner in their heart.
When you successfully develop a strong relationship with your prospect, you can tell them how you can help them with your products or services.
Engage in Chit Chat
If you only send them direct pitch with your message and website link might be they will not show interest in you.
But, if you say that, "You have got some solutions for their problem, or your product and services can help," they will know that you worry about them.
If you carefully monitor on social media and try to understand, what they need right now, you can make your move without having to make a cold call.
One of the best ways to do this is to create a community on social media.
You can make a group on Facebook related to your product and services and invite the people who are interested in your service. And then, send crafted message to the active members of the group.
Search the groups on Linkedin that your clients or members already created and join them.
Participate in the discussion by answering the questions that they are asking. Show your expertise and solve the problem that they are dealing with.
More than 90% business to business leads generated through social media come from Linkedin.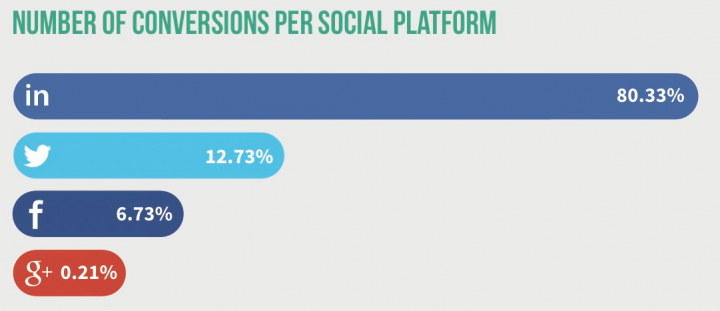 Twitter is one of the best when you want to know what is trending? You can see your prospects tweet if they are speaking about the new companies, services or products.
You can follow up them and send a personal message that you can provide the solution that they are looking for.
If you share a quality content that affects people's life, possibilities increase it to go viral on the web and increase chances to get new leads.
A successful marketer can deliver a better service to its customer by paying attention to social media. It can result in them loyal customers for a lifetime.
Final Thoughts
Social media could be your friend; that will help you grow your business online.
If you concentrate on social media to generate lead with a right social media strategy, it will reward you with tons of lead.
It is why B2B companies love to use social media to get new customers.
B2B marketers on average focus on six social networking sites. The most popular are LinkedIn at 91%, Twitter at 85%, Facebook at 81% and YouTube at 73%. (Source: Content Marketing Institute)
You can generate valuable leads from your social media followers and fans. All you have to do is to make a perfect social media marketing strategy.
Apply the above-mentioned solutions to use social media to generate prospects into customers.
You're most welcome if you have any suggestions that you think, I should add in this post. Please leave your ideas and recommendations in this comments.