Whether you are an individual or a small business owner, you can't ignore the power of social media.
96% of small business owners are already using social media marketing and 92% of them strongly admit that social media is important for their business.
Social media marketing has become critical for small businesses.
A small business owner performs multiple tasks such as designing, creating content, monitoring, management, etc.
It could be much easier for him if he has right social media tools for his every task.
With this in mind, we have collected the best free and low-cost social media tools for small businesses that you can use today:
[button link="http://eepurl.com/cglWIP" type="big" newwindow="yes"] Download 50+ Powerful Free Internet Marketing Tools to Skyrocket Your Online Business[/button]
Social Media Management Tool
Circleboom is a powerful and easy to use Twitter management tool that can help you boost your Twitter marketing.
It will help you manage your Twitter account and will let you know who to follow. Using this tool you can unfollow non followers and spam accounts who are not providing any value to your Twitter profile.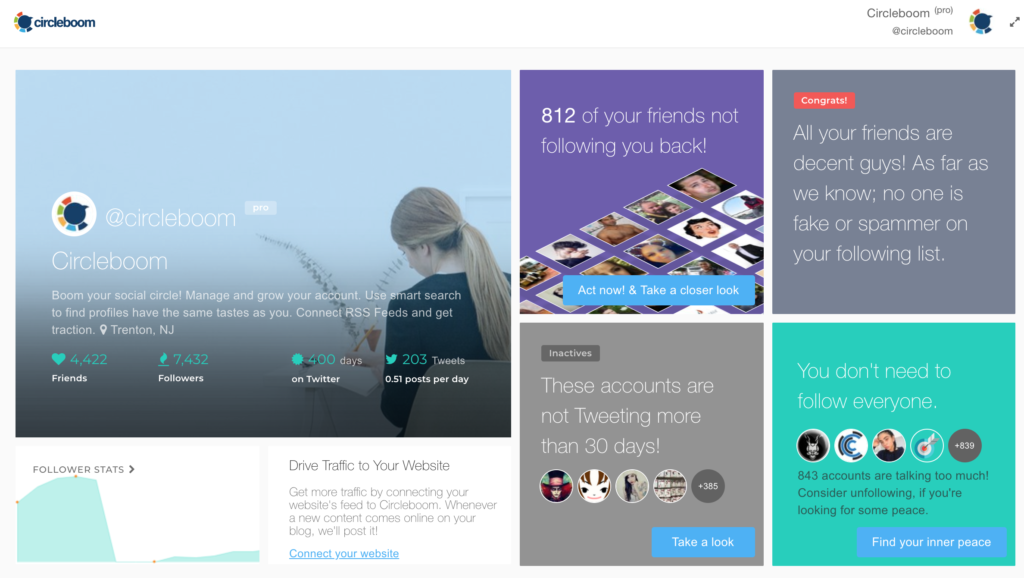 Circleboom provides you with valuable insights about your Twitter profile to make it more powerful and effective. It gives you data about "who are not following you back," fake profiles, spammers and inactive accounts that you should unfollow immediately without thinking for a second.
Its dashboard offers various advanced options such as smart search feature.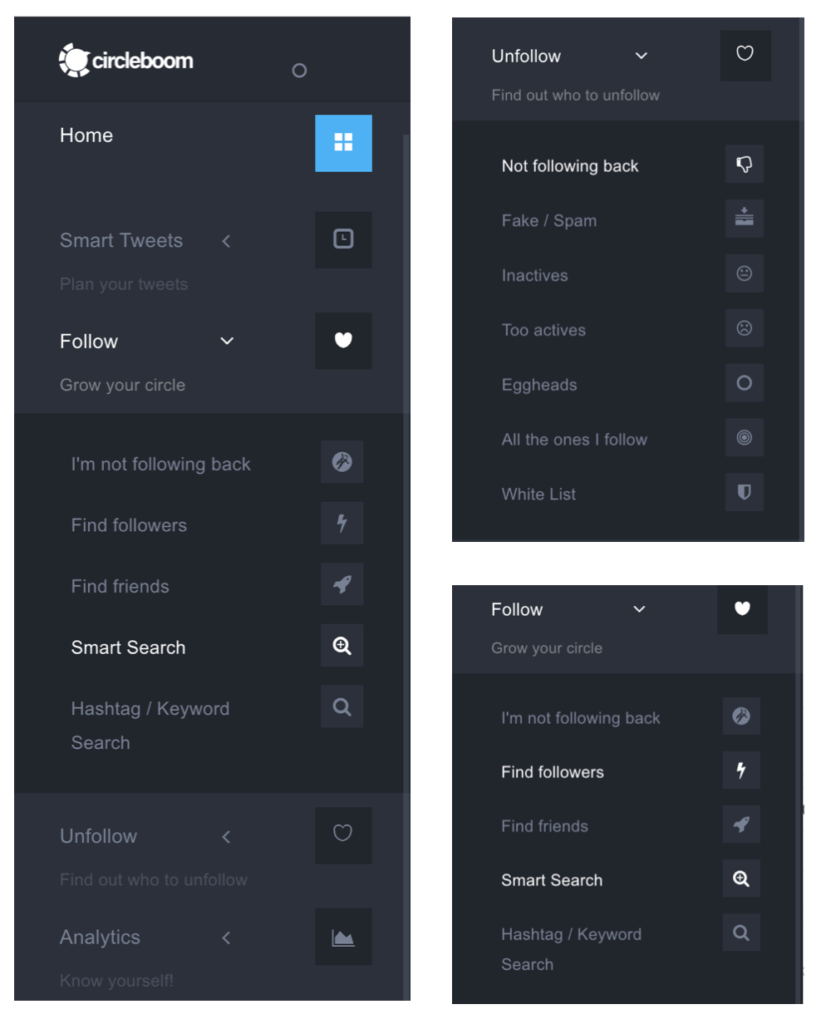 The things that separate it from other Twitter unfollow tools is it manages Twitter Lists that you know takes lots of time to handle.
With the help of Circleboom you can easily create or manage existing Twitter lists. Furthermore, you can add more members to the existing Twitter list. You can add up to 100 accounts to your Twitter List without even following them back.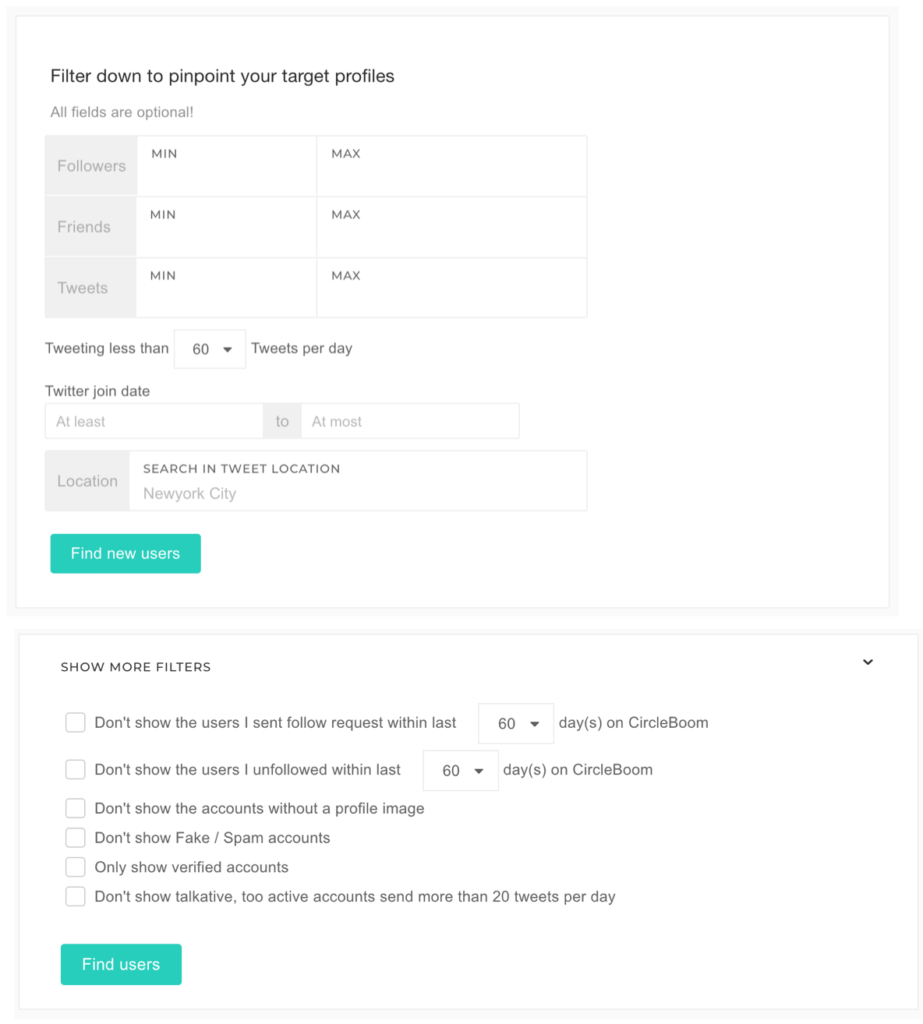 Additionally, it connects your RSS Feed to your Twitter account so you can get more traffic to your blog from Twitter.
If we talk about the pricing of Circleboom then it is much cheaper than other competitors Twitter management tools while offering the same features.
In short, if you're looking for a Twitter unfollow tool that helps you unfollow unfollowers then Circleboom is worth to try. Otherwise, you can use its free trial forever unless you need more advanced features.
A powerful social media management tool that more than 16000 brands are using to manage their social media activities.
The tool provides a free 30-day trial period, the free trial is applicable on their all plans.
With this tool, you can grow your reach through monitoring and be participating in the social conversations.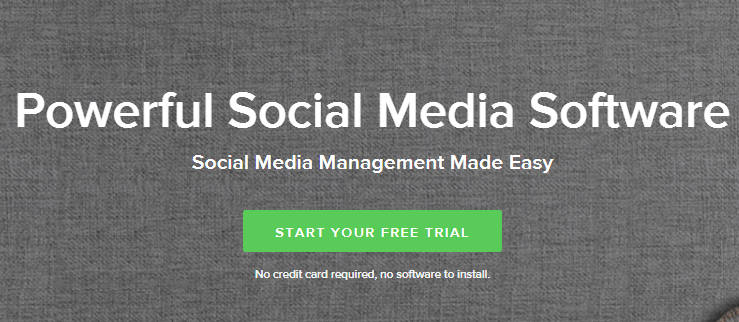 Make your customers happy by providing them a quick solution to their problem and resolving their query.
Share your messages on different social media platforms at once with a single tool.
Measure all your social media activities performance through Sprout Social.
The Yoono Chrome extension is light, yet effective social media tool for handling multiple social platforms.
The tool allows you to share updates on Twitter, Facebook, Foursquare, LinkedIn, YouTube, Flickr, GoogleBuzz, Yammer, Friendfeed, and MySpace at the same moment.
The tool has two handy features. First, share that makes it easy for you to share your content on social platforms. And, the second is, Group feature that you can use to create groups by adding contacts from your other social channels.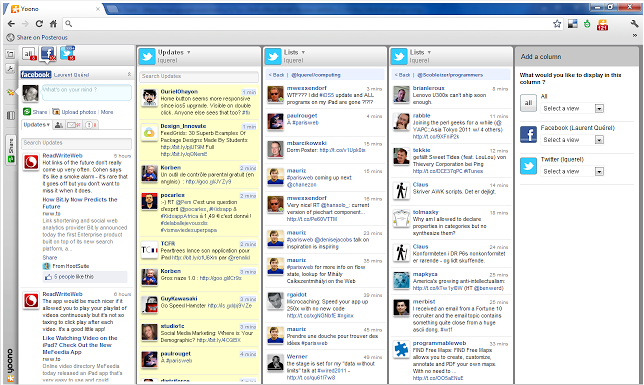 The tool comes with multiple useful features such as social media management, monitoring, and analysis.
However, you can use it for free with limited features, but if you want to use more features like RSS feeds, social reporting, profile analytics, you have to upgrade your account.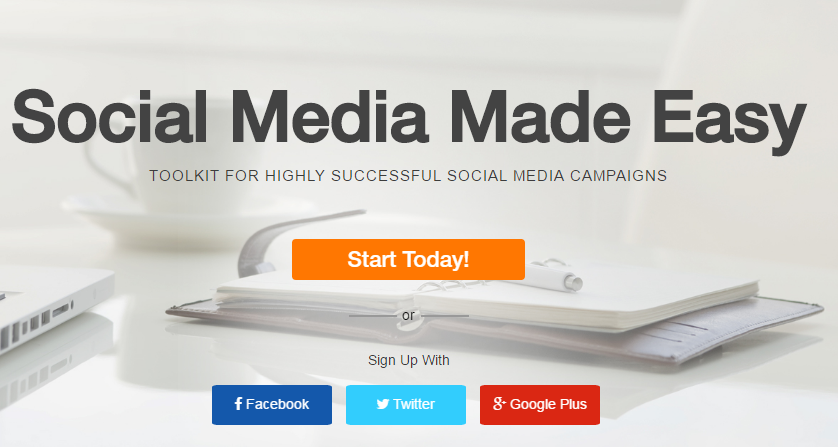 Sociota provides more comprehensive social media dashboard. It has advanced facilities which other social media management software such as Buffer, HootSuite, and Sprout Social doesn't provide.
Mavsocial – Managing and keeping track of your visual content kill your lots of time, especially when you have a lack of team and more social media platforms you post content to.
With Mavsocial, you have a simple, centralized place to store and manage all your photos, infographics, and videos, etc. Keeping your content consistent and approved and available whenever you needed.
Upload, store and share your content. Create campaigns, publish and oversee comprehensive reporting on the success of our visual content and social media marketing.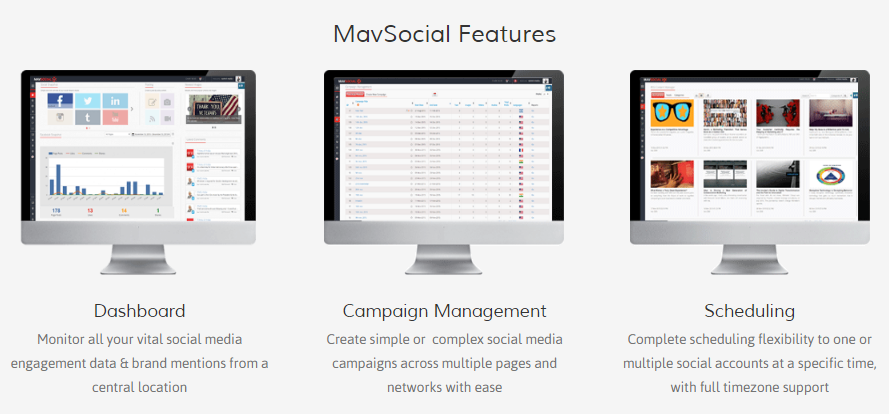 With Mavsocial, you can access to over 30 million stock images from Getty images and Big Stock, and use them for your campaign.
With just a few clicks, you can have a list of awesome images for your post.
Moreover, you can tailor them for your brand message as well as publish them to multiple social media networks within a few seconds.
Track your social media efforts easily with Mavsocial, it saves your time and drives more results.
Meet Edgar – Edgar isn't just like other social media tools, it is a smart scheduler, who posts content the way social traffic works.
Everything you publish with Edgar can get organized in the  appropriate categories, like Quotes, Blog Posts, Blogging Tips, etc.
Once you define your categories and schedule your content, it automatically shares a right variety of content at the right time.
It re-shares your old posts that people might have missed the first time and never let it run out from new updates and bring more new traffic to your website.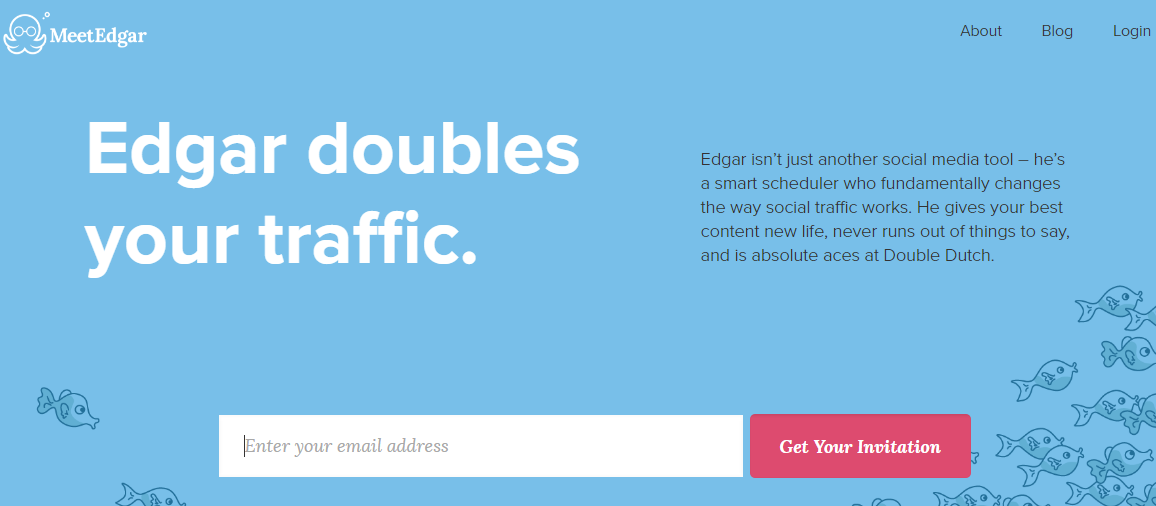 In your dashboard, you can see the queue of every upcoming post for the next two weeks, so you can know which post is scheduled for what times.
Blog2Social – Blog2Social is a social media auto post-WordPress plugin.
It automatically posts, re-publish, and schedule your articles to social media platforms: e.g. to Facebook, Twitter, Google+, LinkedIn, Instagram, XING, etc.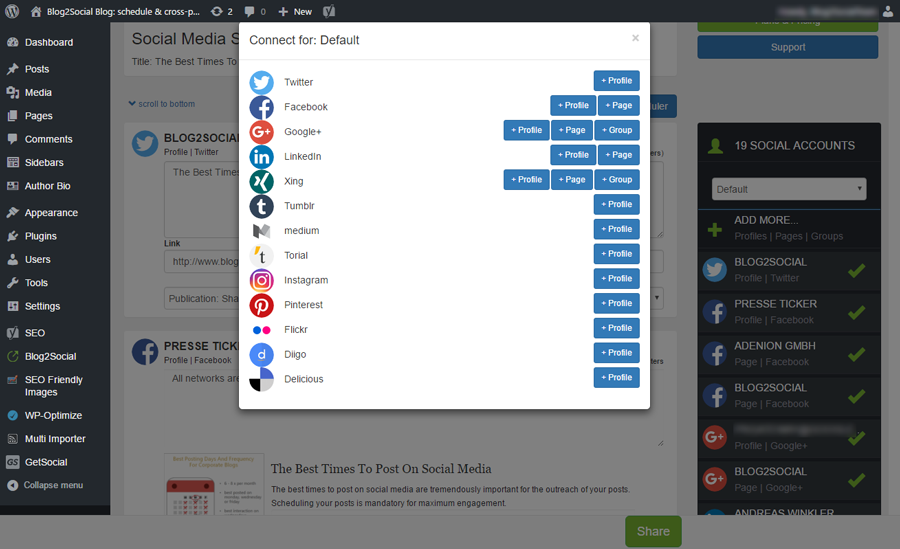 Blog2Social is a powerful social media tool that post and re-post content on various networks like social networks, business networks, image networks, blogging networks, and social bookmarking.
Social Media Content Tools
Everypost – You probably understand that content curation is an important part of social media. To keep your audience, engage with you, you need to post a variety of contents on social media platforms.
Everypost makes it easy to curate visual content from different sources, customize, and schedule posts for your social pages.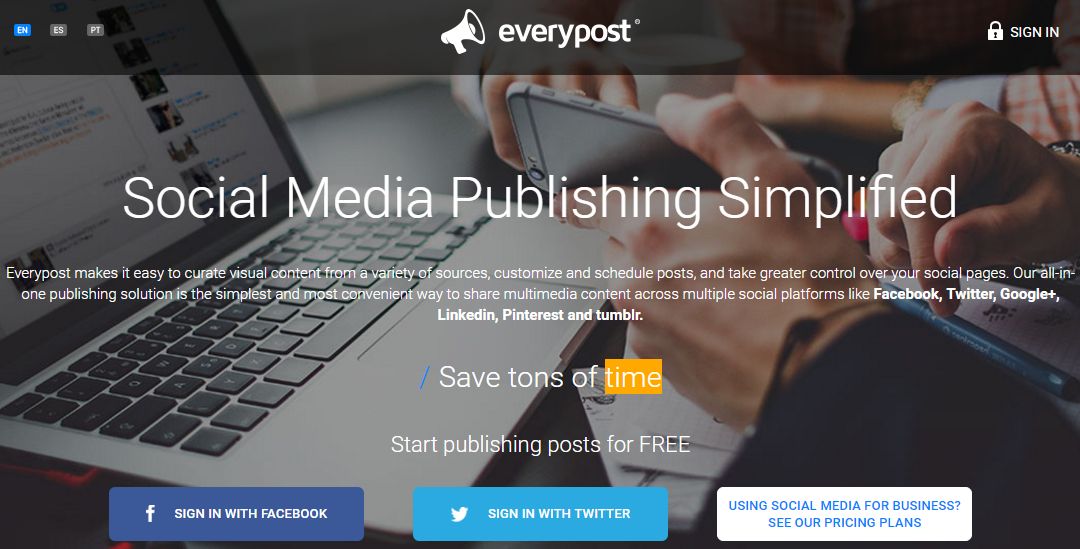 Its advanced publishing solution shares visual content on multiple social networks e.g. Facebook, Twitter, Google+, Linkedin, Pinterest, and Tumblr.
It has comprehensive desktop social media management tool which is free for personal use with limited features.
Notifier – You probably already understand the importance of influencer marketing.
Content shared by one influencer gets multiple shares.
Notifier makes it easy to connect you with those influencers and let them know when you've mentioned them in the content, you've created.
They won't find you until you tell them about it.
Notifier automatically searches for the people or brands in your blog posts.
Simply paste the URL of the blog post into a search box, and Notifier will do the rest, it will show up influencers twitter handle if it finds them in your content.
Once it finds their twitter handle it automatically creates tweets for you which you can send. You are free to customize that tweet.
Notifier is a productive social media tool and easily fit in your busy schedule, and let you tailor your tweets in ways that don't look spam.
Quuu.co – However, searching the right content for curation is a time killing-process, but it is necessary to build a solid social media presence.
Though, the web is full of content curation apps that claim they will help you to curate content. But, Quuu.co is different from them, it thinks a human while selecting the content.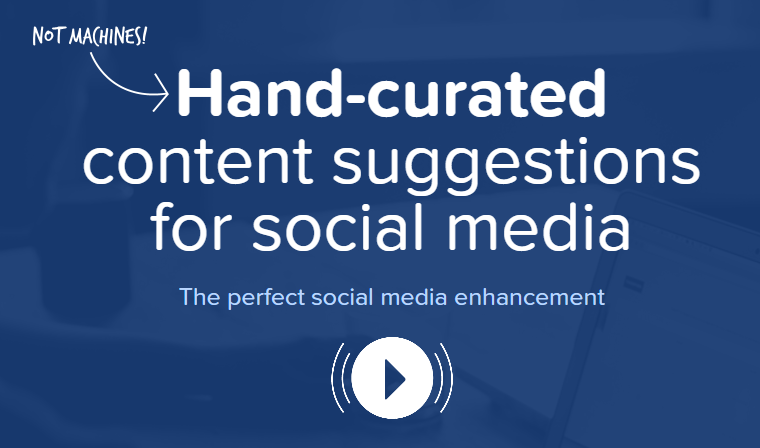 Content at Quuu.co curated by humans instead of an algorithm once they selected, the content, it sends them direct to your Buffer account.
In short, you will have the high-quality and content that you can schedule in your Buffer account for social sharing.
Crate – Crate is a content curation tool and has a repository that curates content from blogs, topics, domains, influencers, and keywords.
It uses social graph data to identify the content from the resources which you have collected, and pick the content which has performed well on social media sites.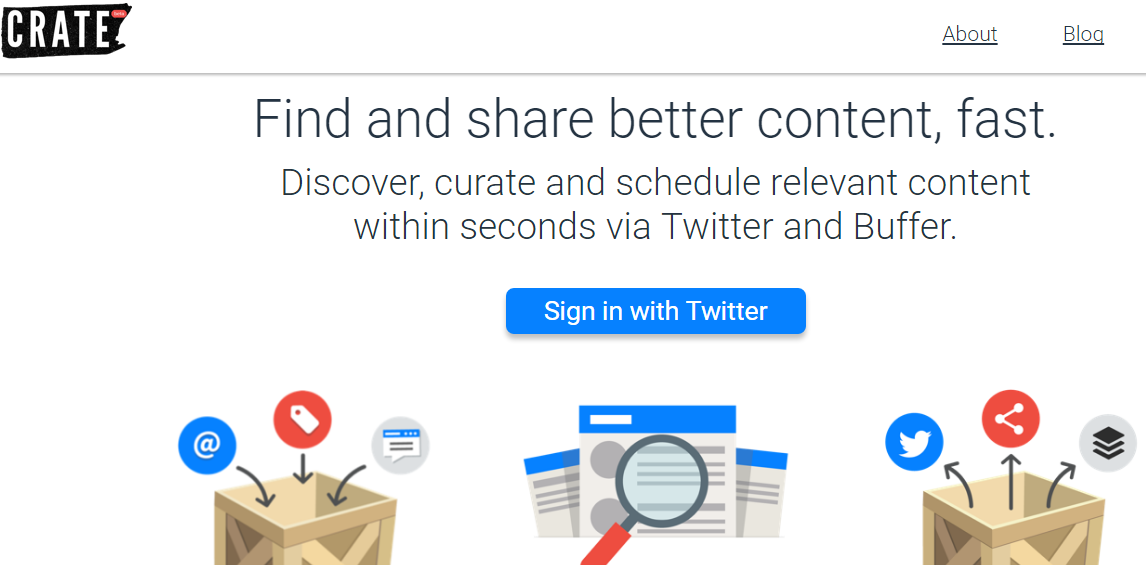 With Crate, either you can send your curated content to your Buffer account or share it direct on your social networks.
Although, Crate doesn't provide human selected content like Quuu.co, but it is faster than that. So, you can save yourself lots of time to searching the right content.
Boardreader – Boardreader is a search engine for forums. It doesn't matter what is your niche Boardreader will find forums for you.
It provides the top forum threads related to the topics that you search. So, you can decide what are good topics to create content and share on social media.
It has the trend graphs that show the popularity of the topics.

Babbly – Quality content deserves to get a share. Babbly works on a simple rule 'Give a share, Get a share'.
When you share content on Babbly, you earn some points that you can use to promote your content.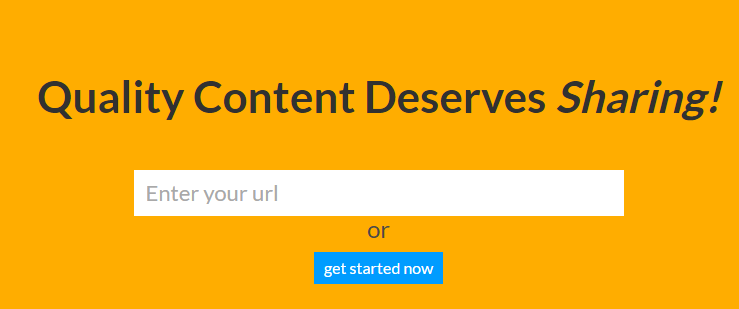 You can share to multiple social networks at the same time with just one click.
When you are using Babbly, you'll have total control on scheduling the posts that go live on Babbly and your social media channels.
You can reach to your targeted audience at the right time by using Babbly.
Nuzzel – It was designed to know what sort of news your friends are sharing on social media.
It is the best tool to keep an eye on your friend's activities and the news they share on social media without missing anything.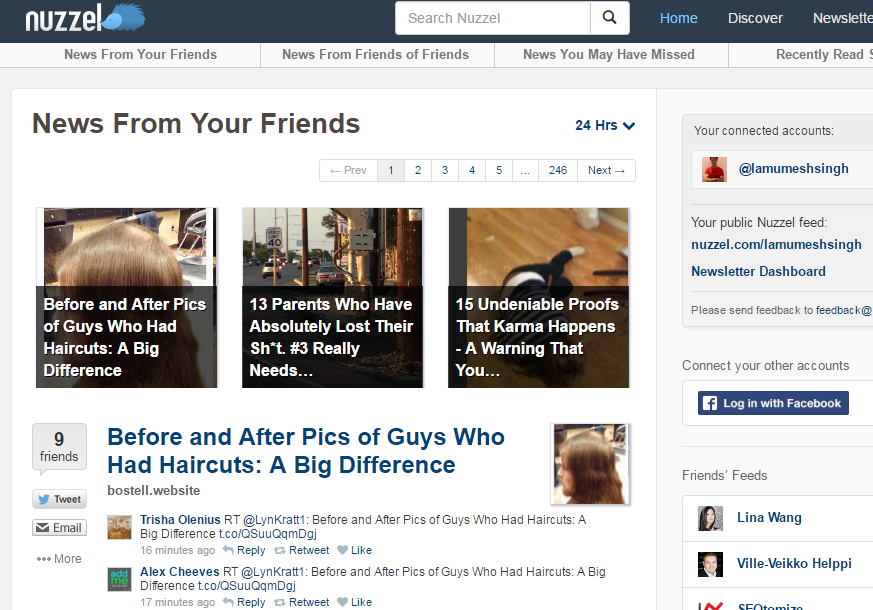 Capzool – Capzool is a powerful social media tool with more than 120,000 ready to post articles for your social media marketing.
All the articles on Capzool curated by expert content creators without using any automation.
Whatever topics you have in your mind just type your keyword and you will get the professional posts with images, text, and hashtags related to that.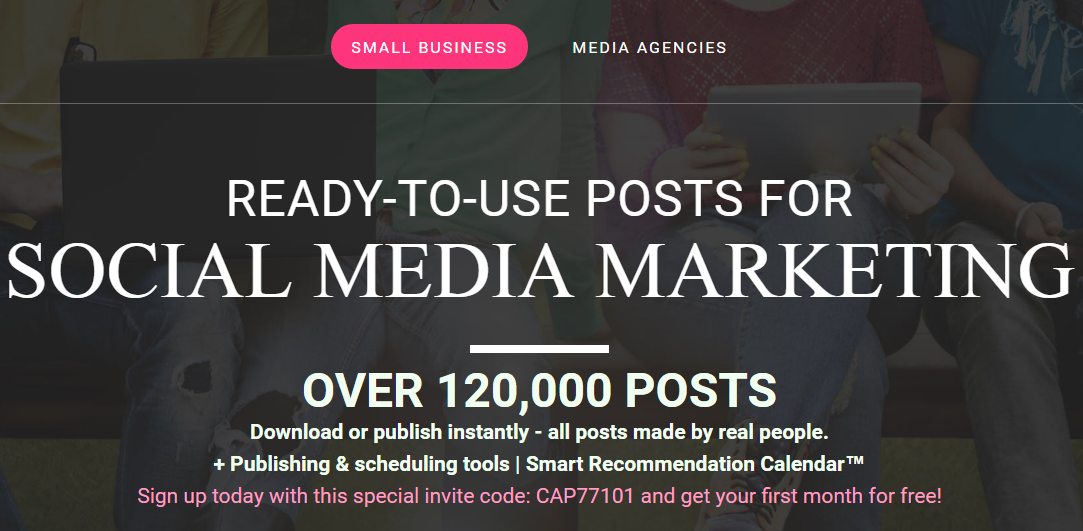 You can customize posts by uploading your own images and writing your own content, adding hashtags in that.
Create a whole social marketing campaign within a few minutes, and post them on all social media platforms at the same moment.
The Capzool recommendation calendar automatically fetches relevant posts for each date on your calendar – special events, holidays, and other important days.
In case, if you need any special types of customized content you can ask the team Capzool and they will provide it to you in a record time.
Social Media Analytics Tool
Keyhole – It is a social media analytics tool that you can use to track and measure your brand's impact on social media platforms e.g. Facebook, Twitter, and Instagram.
Providing a shareable dashboard, it measures the performance of a hashtag, keywords, campaign metrics in real-time, including reach, impressions, and engagement, etc.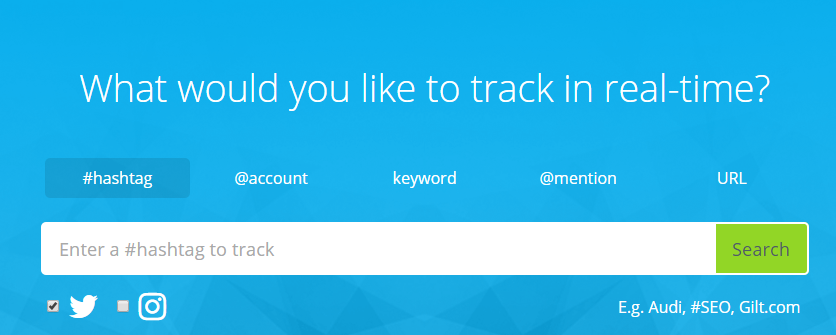 It has another useful feature Influencers which you can use to outreach to the experts in your industry.
To establish a relationship with influencers in your niche make a list of them and re-share their content.
Crowdbooster – Don't make your next social media marketing campaign plan on assumptions, while you can have the right data for it.
Crowdbooster provides real-time updated data and key performance metrics directly in, your dashboard that you can use to build social marketing strategy. You can export that data in excel to share with your team or for future usage.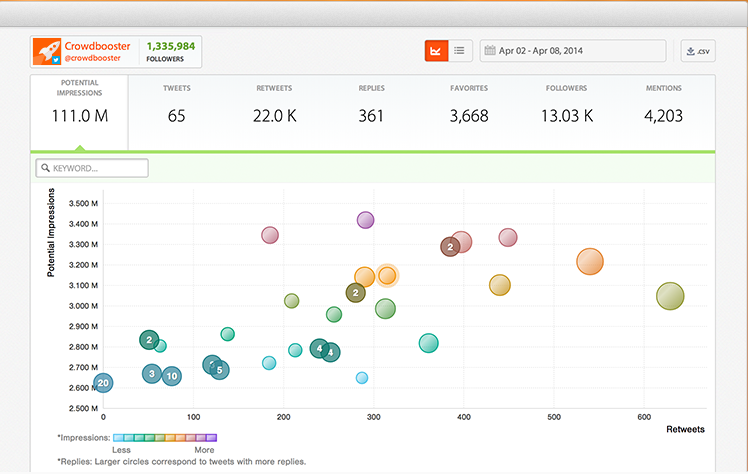 With audience insights, you can quickly learn about your audiences and their behaviors, how they interact with your social media profiles and much more.
Also, it will tell you the time when you can get the most engagement out of your audiences and fans.
Little Bird – Boost up your social media strategy by building influencers networks in your niche and the content that drive more targeted traffic to you.
Little Bird, an influencer analytics tool that could help you with it.
The tool will help you gather data about influencers and their networks. So, you can tailor your social marketing strategy to get them.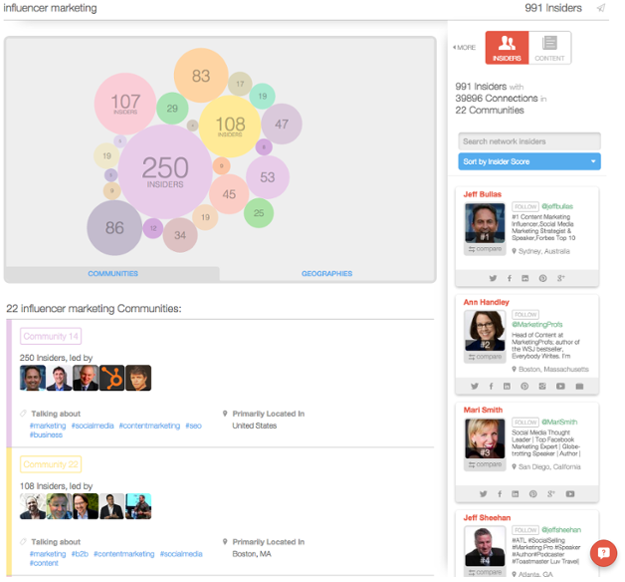 It identifies the most engaging topics and the content that influencers like and share with their followers.
Its influencer list feature helps you target qualified individuals, while building social media campaigns.
NetBase – With NetBase, you can convert your clients' data into an actionable social media marketing strategy to boost up your social media campaign.
Make a smart business decision by getting the real-time data about your clients from multiple sources – social, digital, customer care, surveys etc.
NetBase is able to read millions of social posts in 42 languages and determines the user behavior regarding trends.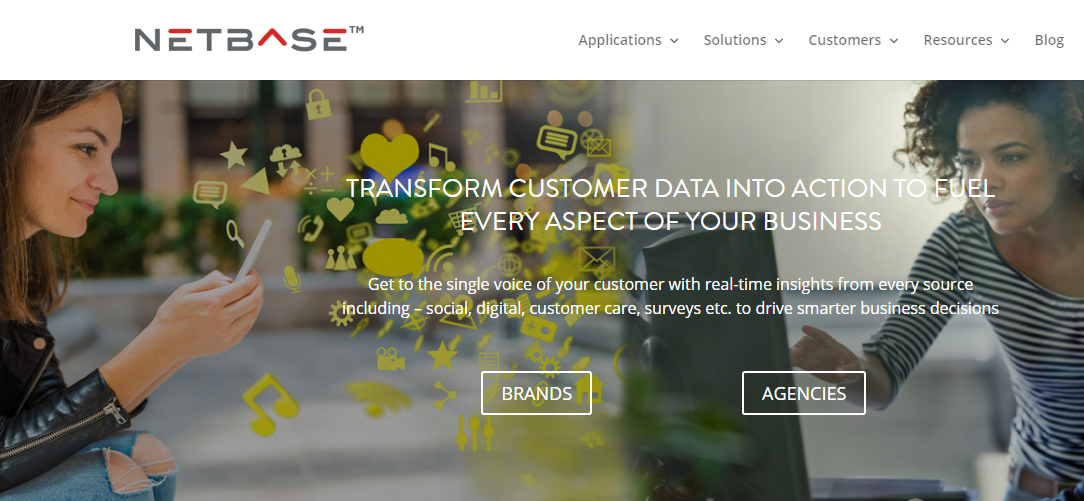 Oktopost – When it comes to know about the true business value of your social media marketing, the resource you need is Oktopost.
It manages and measures all your social media activities like a number of clicks, conversions, and engagement for every post you share.
Also, you can know which social media sites send the visitors to your website.
Oktopost allows you to manage large social media marketing team with its easy to use tools.
Cyfe – Would you like to spend up to 75% of your time collecting, monitoring, analyzing and reporting data?
I would like to bet, you wouldn't. Don't you?
But, also it isn't easy for you to manage data on a large scale while doing social media marketing alone.
Isn't there any solution of it?
Of course, there is a solution, it's Cyfe.
Cyfe provides a cloud-based service that allows you real-time monitoring for all of your important data from a single location.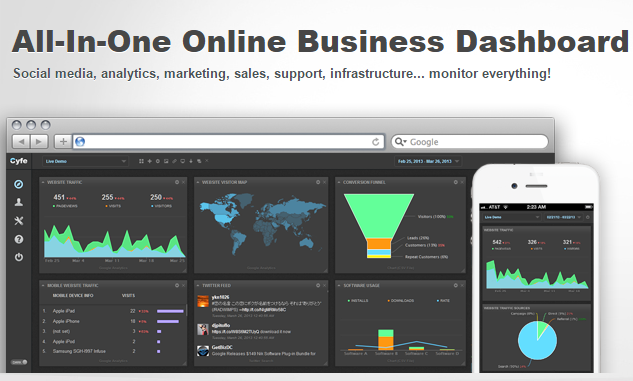 Social media, analytics, marketing, sales, support, infrastructure monitor everything from a single dashboard and take the wise decision strategic decision for your business.
Visual Content Tools
Awesome Screenshot – Awesome Screenshot is a free Chrome extension that allows you to capture screenshots and edit them.
It is the best screen capturing tool I have come across online.
I love to use this simple tool for capturing screenshots for my blog posts.
Infogr.am – Infographics are liked and shared on social media 3 times more than any other sort of content.
Creating an engaging infographic isn't easy unless you are an expert web designer.
Furthermore, it will cost you approximately $200 -$500 for a single infographic, if you hire a professional web designer.
For a small business owner, paying so much money on a single infographic wouldn't be a wise decision while you can do it for free.
Free?
Yes, you heard it right.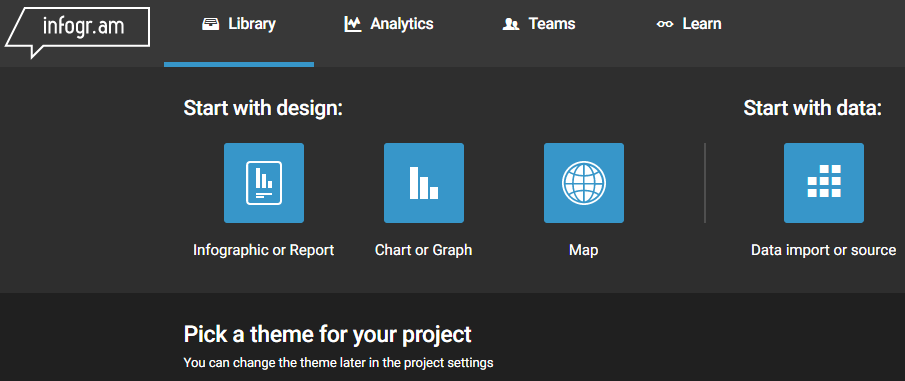 With Infogr.am you can easily create beautiful infographics by entering information in pre-made templates.
This tool is good to give a shot.
Snappa.io – Do you know content with relevant images gets 94% more views than content without relevant images?
A right image worth than thousands of words.
Snappa.io is a graphic designing tool that allows you to create stunning images in few minutes without any help of a graphic designer.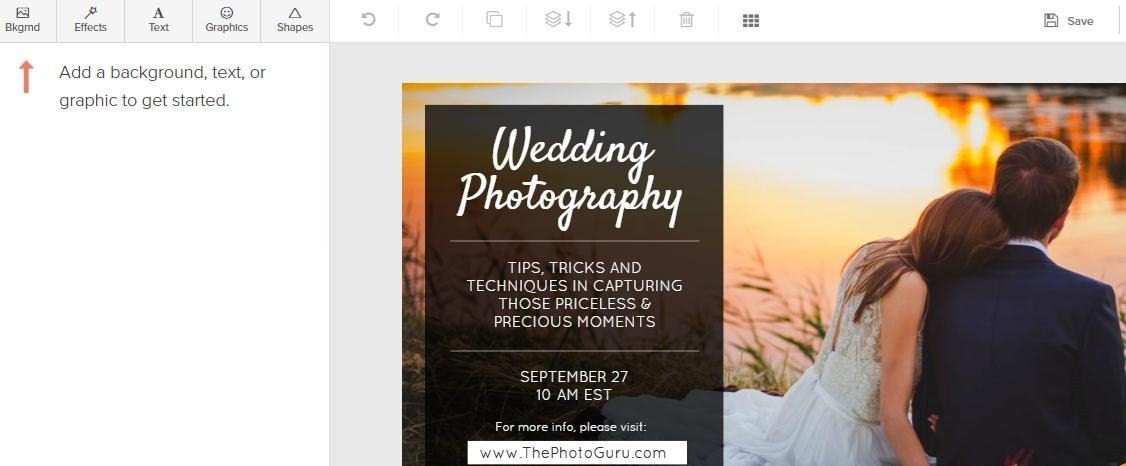 It combines the best visual elements with a fully-featured graphic editor.
You'll have two options, either you use their pre-made templates or create your own images from scratch.
However, you can use their limited templates for free, but if you want to use more features and templates, you'll have to upgrade your account.
Canva – It is probably one of the best free online graphic design platforms.
Transform your simple images into a stunning graphics with Canva's amazing photo editor.
Everything is free until you decide to use something from Canva's library of stock photos.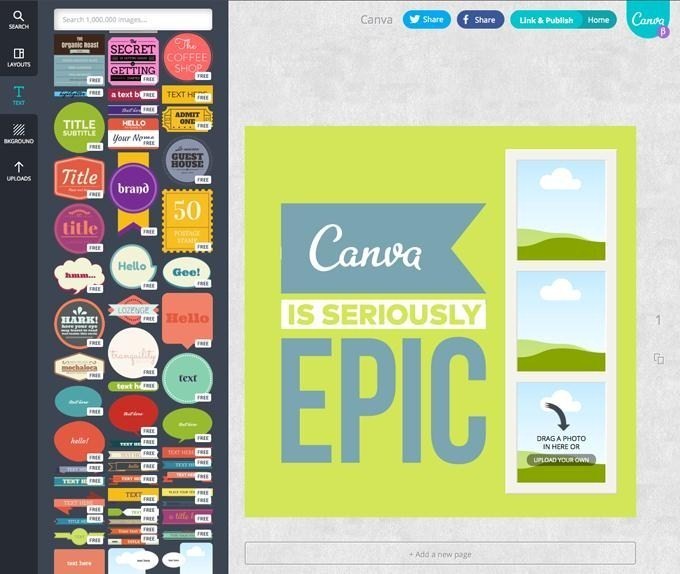 With its drag and drop design tool and a library of more than 1 million stock images enable you to create amazing pictures even if you aren't a professional graphic designer.
One thing, I love about Canva is its default Pinterest graphic, which comes predefined optimal size for a pin (735 pixels wide by 1102 pixels tall).
Pixabay – Pixabay is an image sharing site that provides high-quality public domain photos, illustrations, vector graphics for free to use.
It has over 750,000 free photos, vector graphics and videos.
Anyone, who is searching for free high-quality stock images to use on their website, blog posts, social media, email newsletter, etc.
Pixabay is a great place for them. All images are free for personal and commercial use.
Platform-Specific Tools
Toolkit for Facebook (Facebook) – If you are like me who love spending time on Facebook, you will love this tool.
The Facebook Social Toolkit is a combination of several Facebook automation tools that are built to save your time while using Facebook.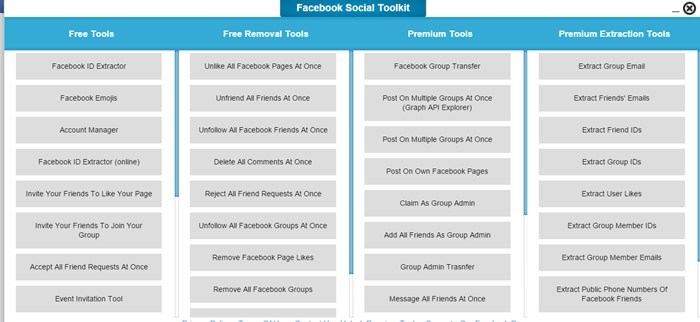 Whether you want to send multiple friends request at a single time or invite to multiple people to like your page, the tool will do that for you in just one click.
The tool is full-packed with awesome Facebook tools that you can use for free.
Fanpagekarma (For Facebook) – Fanpagekarma is a social marketing tool for Facebook fan/business page.
Just put your fan page name or page id in the search box and hit the button 'Get Free Insights' and see how your page is performing against your competitors.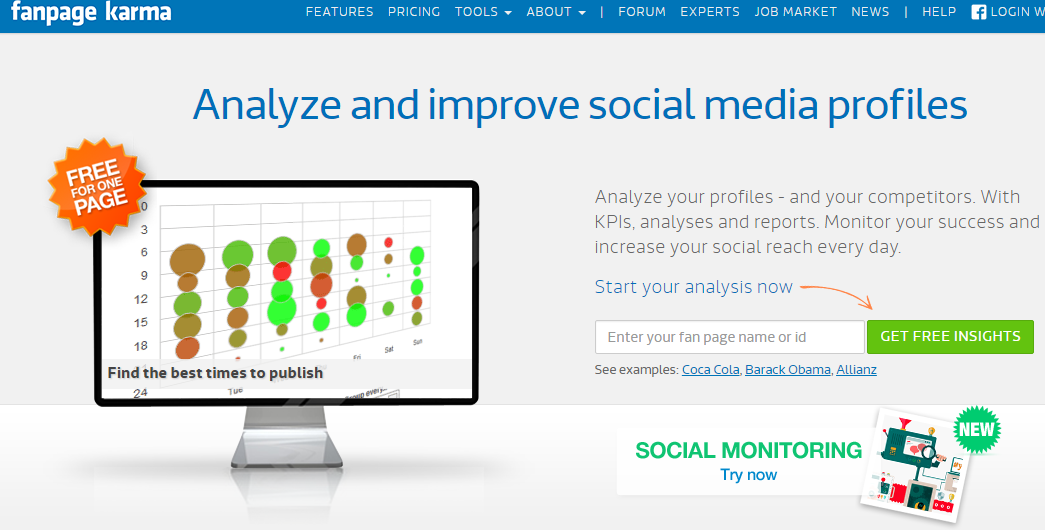 Monitor your fan page performance and increase your social reach every day.
Be a Facebook marketing hero and crush your competition by using Fanpagekarma.
Agorapulse Barometer (For Facebook) – How would you know if your Facebook page performance above or below average?
Here is Agorapulse Barometer that will help you to understand which metrics require your attention?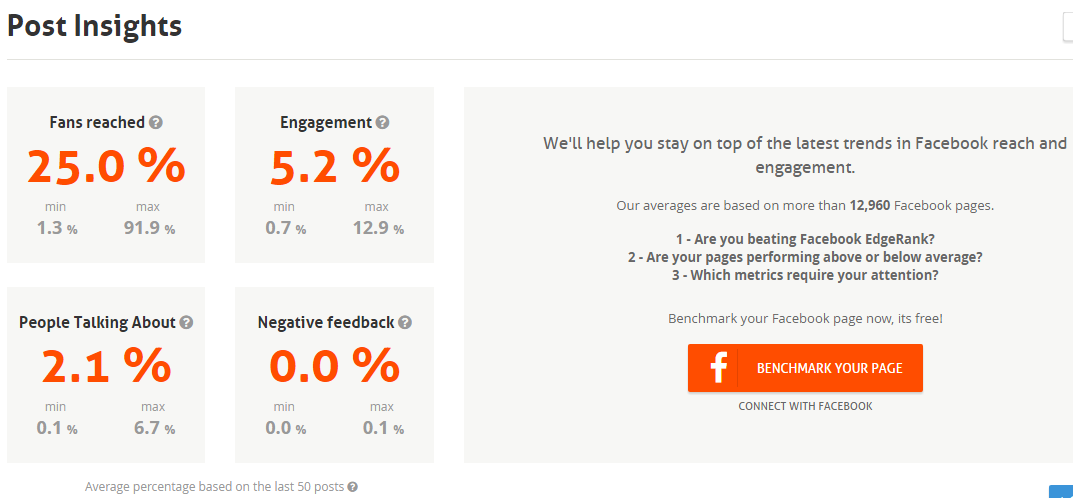 So, you can adjust your Facebook marketing strategy to make that area strong and keep ahead with others.
Now keep a close eye on your Facebook post's monthly organic reach, monthly viral reach, and your level of engagement with Agorapulse Barometer.
Later (For Instagram) – If your core social media marketing channel is Instagram, you need a powerful Instagram marketing tool that takes care of your Instagram marketing.
Instagram is basically a mobile platform that differentiates it from other giant social networks.


Later allows you to manage several Instagram accounts, schedule and plan content for the network as well as upload content from mobile devices or computers, and more, through a simple interface.
If you are one who is looking the way to beat your Instagram competitors, Later is a tool that you need.
TweetDeck (For Twitter) – TweetDeck is one of the most complete and free online Twitter management tools.
It allows you to track, organize, and engage with your followers via customizable dashboard where you can view and manage all activities of your Twitter profile.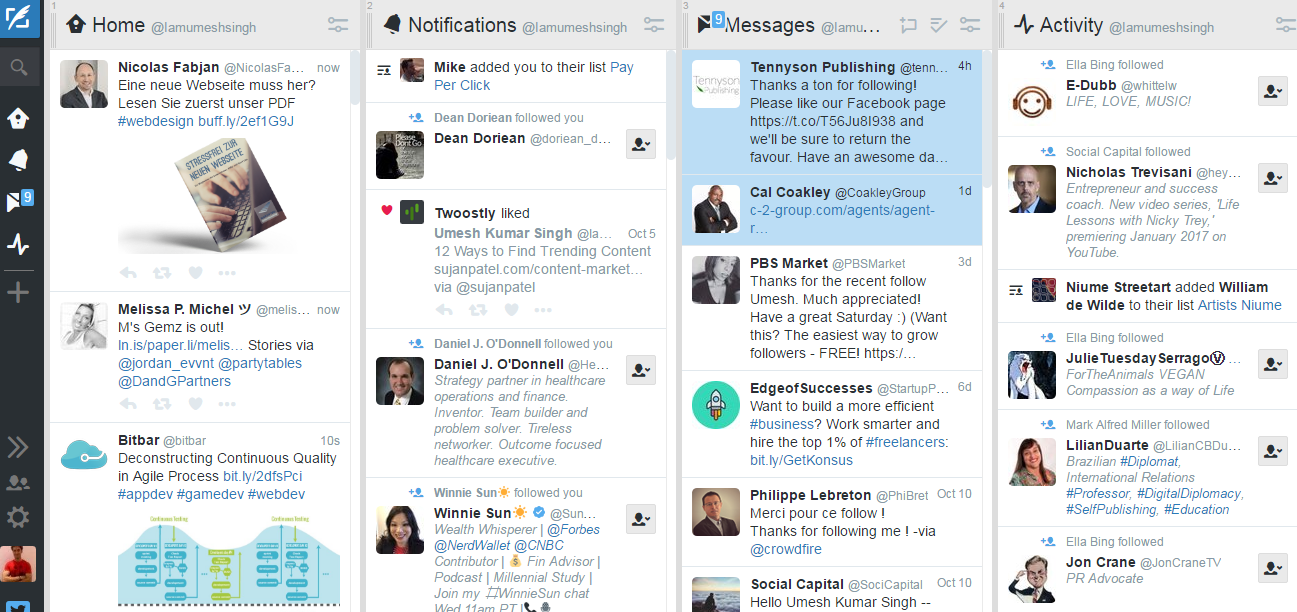 Whether you want to check notification, messages or want to retweet you can do it all from a single dashboard.
If you invest your lots of time on twitter, you should definitely try TweetDeck.
Twazzup (Twitter) – It is another free powerful Twitter management tool that you can use for Twitter.
It provides real-time monitoring and analytics for Twitter on keyword, name or hashtag you want to see the result.
The best part is, it shows the top influencers and links that are related to the keyword you search in wazzup.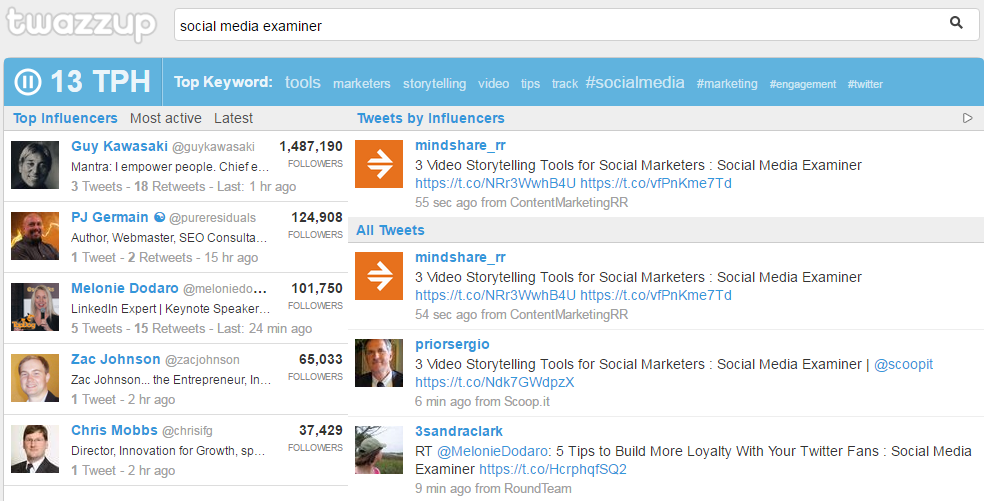 You can also check if someone had mentioned your name without using your Twitter handle.
TagDef (Twitter) – Hashtags can be easily seen on almost every popular social media network like Facebook, Pinterest, Twitter, and Instagram.
You might already know the importance of hashtags for your business.
But, do you know which hashtag will provide most benefit to you?
Of course not, unless you know what is your hashtag stands for?
Here comes TagDef. A hashtag tool that helps you to create your own meaningful hashtag.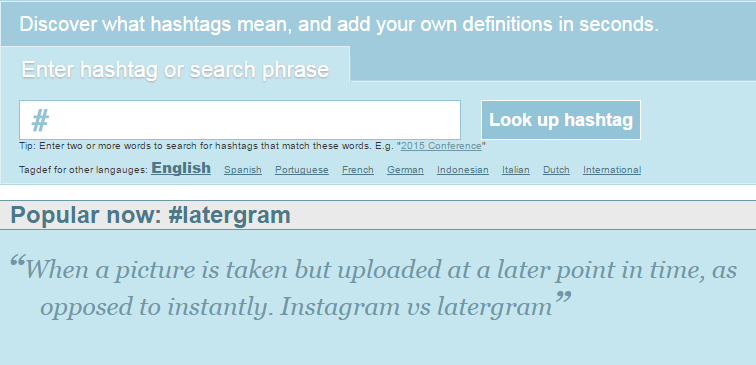 Over-Graph – It is a single solution for managing and tracking multiple social accounts on social media. With Over Graph you'll able to deliver the right information, at the right time, to the right people.
You can easily create, target, schedule and publish your content on all social media profiles with just one click.

Moreover, you can read, write and moderate all your messages through a single user interface. Over-Graph converts raw data into readable values and improve your flexibility to track and analyze the performance of your social media marketing.
How Sociable – You are using social media for your business, right? But, can you define what ROI have you got from social media, yet?
If you are a small business owner who manage all social media activities yourself, you need to measure your track report regularly.
It becomes hard to manage social media activities with business when you are handling your social media accounts by yourself.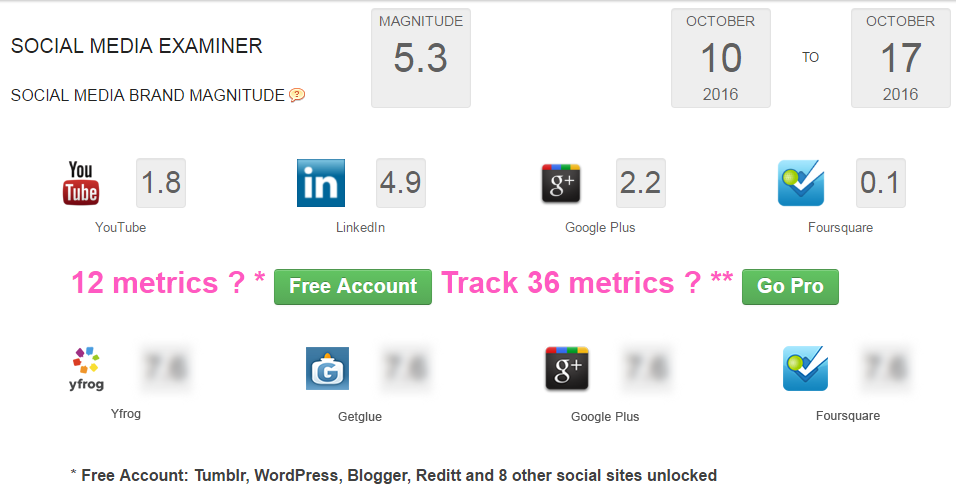 Creating and sharing content through social media is a total waste if you don't monitor your social media activity and online engagement with your brand across the web.
HowSociable is social media monitoring tool make brand management easier by offering an easy way to measure brand impact online using your brand name.
It gives you a score of 0-10 that shows the level of your brand engagement in a given week from across the social web. The free version shows metrics for 12 social sites.
Powtoon – If you aren't using videos for your social media marketing campaign, you are missing a big opportunity.
90% of users say that watching a video of a product helps them to take a final decision.

Powtoon is a best free video creation tool to start. Using Powtoon you can create and edit video clips and upload it to video sharing sites.
Engage and sell your products on social media using just a short demo video of your product.
[button link="http://eepurl.com/cglWIP" type="big" newwindow="yes"] Download 50+ Powerful Free Internet Marketing Tools to Skyrocket Your Online Business[/button]
Wrapping Up!
Managing social media campaign becomes easy for small business owners if they have right social media tools. Automation is essential for them not only it will help them work faster, but also the chances of errors will be minimal.
Which social media tools you would like to try first for your business? Do you have any other tools that you want me to include in this list, please tell me.
I would love to include them in my next list. Your suggestions and thoughts are valuable for us.
Share your favorite tools in the comments.